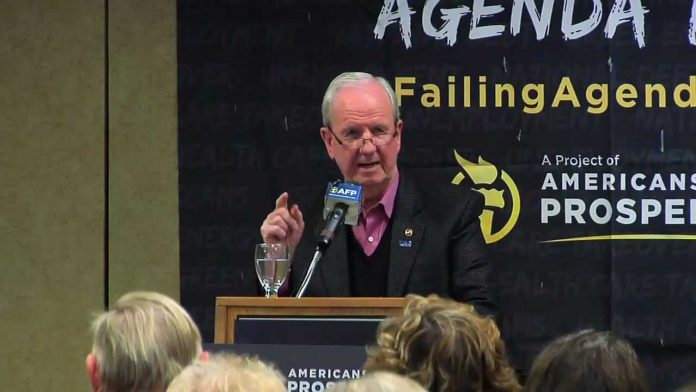 Gerald R. Molen is an Oscar-winning film producer whose credits include "Rain Man," "Minority Report," "Twister," "Schindler's List," "Jurassic Park and "2016."
My fellow patriots,
As we sit in our comfort-laden abodes, sipping our lattes or pink lemonades and either wishing the snow would be gone for another year or baseball season would start so there was something interesting to do, the world continues to move forward. But as we seek other interests, we are not listening to the sounds emanating from the world around us. If you would listen carefully you would recognize the woeful sounds of America gasping for its very breath of life and its inner soul.
Yes, the sounds are there. We just don't listen. We only hear (or see) what we want. As the country gasps for clarity of purpose, we the people figure someone or something else will come along and fix the problems for us. I don't think so. The warning signs have been there for a long time. A very long time. It is my humble opinion that, during these turbulent times, we find ourselves in the dilemma of our lifetimes. As a country we have been either asleep or just too comfortable in our own cocoons to realize the depth of our plight.
An event took place in 2008 that changed the world we live in. It changed the face of America, it changed the direction of our moral values, it changed how we view the future and how we see ourselves as human beings and it changed the make up of our basic freedoms that we so irreverently tossed aside for entitlement freebies and empty promises by the engineers at the helm.