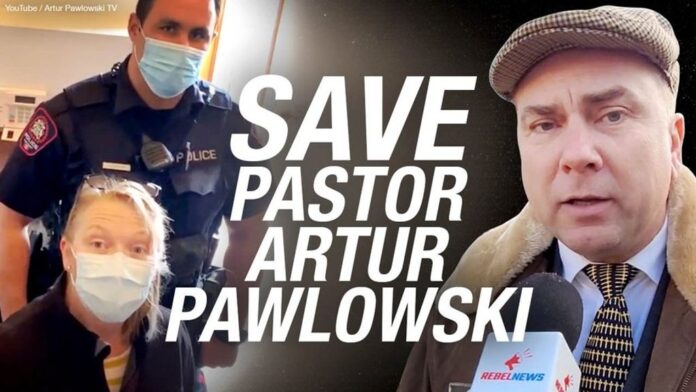 SHOCK: Armed police raid the home of Pastor Artur Pawlowski, the morning he was scheduled to speak to the truckers.

I just spoke with Artur's son. The raid was done by an undercover SWAT team that had staked out the home.

We are crowdfunding his lawyers. https://t.co/bMwAj1jl5n

— Ezra Levant 🍁🚛 (@ezralevant) February 8, 2022
When mainstream media outlets vilified him, police harassed him, judges attempted to stifle him, and politicians defamed him, we were there reporting the facts.
The malice directed towards Artur by authorities might befit a terrorist or a serious criminal, but Pastor Artur is neither of those things.
In fact, he has committed no crimes. It is clear that despite the repeated international embarrassment, Alberta authorities have no plans to cease their harassment of these men.
Thankfully, Pastor Artur's top-notch lawyer Sarah Miller will fight like a lioness for them.
If you want to help them fight back, please donate on this page to help cover the costs of Artur's legal fees.