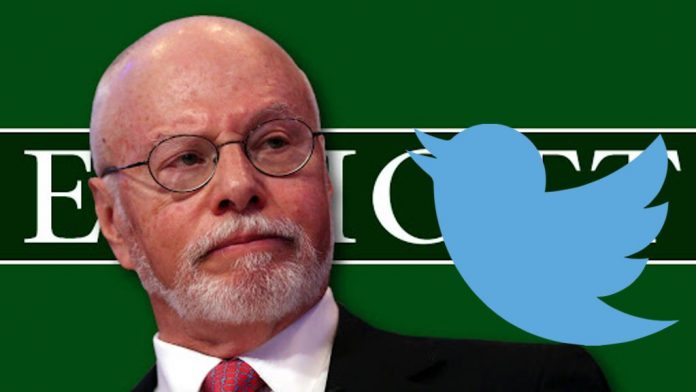 Activist investor Elliott Management Corp. has taken a sizable stake in Twitter Inc. and plans to push for changes at the social media company, including wanting to replace Twitter CEO Jack Dorsey, according to people familiar with the matter.
The New York-based firm has nominated four directors to Twitter's board, said the people, who asked to not be identified because the matter isn't public.
There are only three seats becoming available at this year's annual meeting but Elliott wanted to ensure that it nominated enough directors to fill all three seats or any other vacancies that may arise, the people said. The exact size of Elliott's stake couldn't be determined.
Elliott approached San Francisco-based Twitter about its concerns privately and has had constructive discussions with it since then, the people said.
Representatives for Elliott and Twitter declined to comment.
Elliott's push comes at a pivotal time with the U.S. election, Summer Olympics and other major events, like the spread of the coronavirus, which tend to attract more users and advertisers to Twitter.
The company has, however, fallen behind on innovation, choosing to focus on its core service while other social media competitors like Snap Inc. and Instagram develop filters and stories popular with their users.
Read Full Article on Bloomberg.com