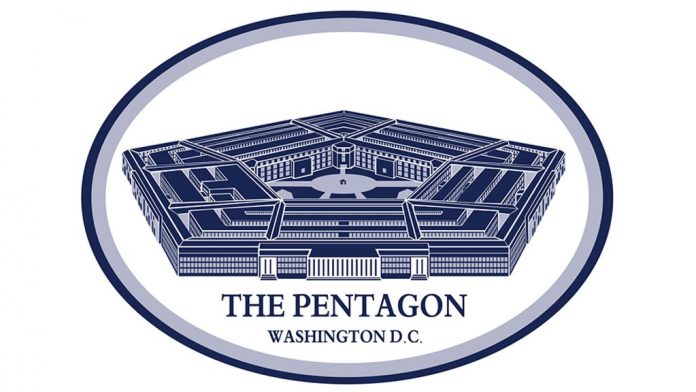 Revisions to align with Biden executive orders
The Pentagon has announced policy updates regarding transgender people serving in the U.S. military, to align with President Joe Biden's executive orders issued earlier this year.
The updated policies prohibit discrimination on the basis of gender identity, including a person's self-identification as transgender; allow people to serve in the military in their self-identified gender, as long as certain standards are met; and allow service members to access gender transition medical procedures, which would be funded by the military, Pentagon spokesman John Kirby told reporters on March 31.
The number of service members who self-identify as transgender could range from 1,000 to 8,000, which includes those who may not seek a partial or full medical transition, according to Stephanie Miller, the Pentagon's military accession policy director, who cited previous studies.
She said that there are about 2,200 service members diagnosed with gender dysphoria and are seeking gender transition medical procedures. The Pentagon would fund and facilitate the procedures for each individual, on a case-by-case basis.
"That's individual for each case and it's certainly determined with their medical provider. And so, it really runs the gamut in terms of individuals who may only seek cross-sex hormone therapy versus those may pursue a surgical intervention," she said.
"I think it's important to emphasize that all medically necessary care, to include gender transition surgery, will available under these new policies."
Costs associated with the latest changes and policies would be "a handful of a million dollars per year," which would be covered within the "defense health budget of several billion" dollars, Miller said.
There are more than 1.3 million active-duty troops and close to 800,000 in the National Guard and Reserves. According to the Pentagon, the department spent about $8 million on gender transition procedures from 2016 to 2019.
Of the policy updates, one is specific to standards required to access the medical services.
"Transgender applicants will certainly need to meet all other medical standards, to include those standards that may be associated specifically with cross-sex hormone therapy, a previous diagnosis of gender dysphoria, or any form of surgical intervention," Miller said. "So there are specific standards associated with those medical conditions or medical/surgical interventions. But certainly, individuals would have to meet all other qualifying standards in that instruction."
Read Full Article on TheEpochTimes.com