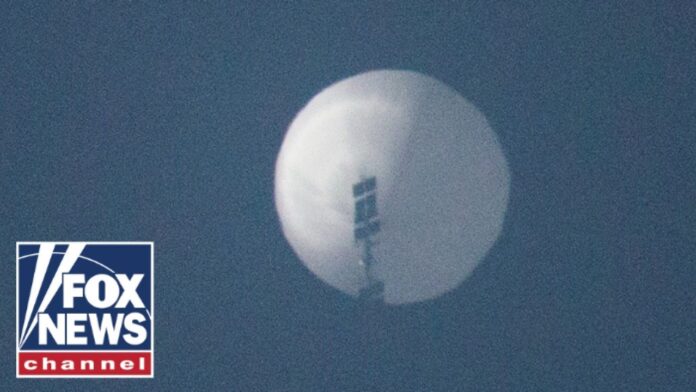 The U.S. military is currently tracking a suspected Chinese spy balloon over Montana, according to a senior Pentagon official.
"The United States Government has detected and is tracking a high altitude surveillance balloon that is over the continental United States right now," said Pentagon Press Secretary Brig. Gen. Pat Ryder in a Feb. 2 statement.
A senior defense official told reporters the Pentagon has a "very high confidence" that the balloon comes from China.
The high-altitude surveillance balloon allegedly floated over the Aleutian islands and Canada before crossing over the airspace of Montana, according to an NBC report that cited three unnamed government officials.
Ryder said that North American Aerospace Defense Command (NORAD) detected the balloon some days ago and that the military had taken measures to conceal any sensitive information that could be spotted from such a craft.
"The U.S. government, to include NORAD, continues to track and monitor it closely," Ryder said. "The balloon is currently traveling at an altitude well above commercial air traffic and does not present a military or physical threat to people on the ground."
"Instances of this kind of balloon activity have been observed previously over the past several years. Once the balloon was detected, the U.S. government acted immediately to protect against the collection of sensitive information."
A senior defense official said that Pentagon leadership including Secretary of Defense Lloyd Austin convened a meeting to determine whether or not the balloon should be shot down, but ultimately decided against that course of action "due to the risk to safety and security of people on the ground from the possible debris field."
While declining to specify the exact dimensions of the balloon, the official said the Pentagon assessed that the balloon, which is traveling in the atmosphere over U.S. airspace, is "large enough to cause damage from the debris field if we downed it over an area."
The official said that the balloon's "current flight path does carry it over a number of sensitive sites," without providing detail.
By Andrew Thornebrooke and Frank Fang
Read Full Article on TheEpochTimes.com