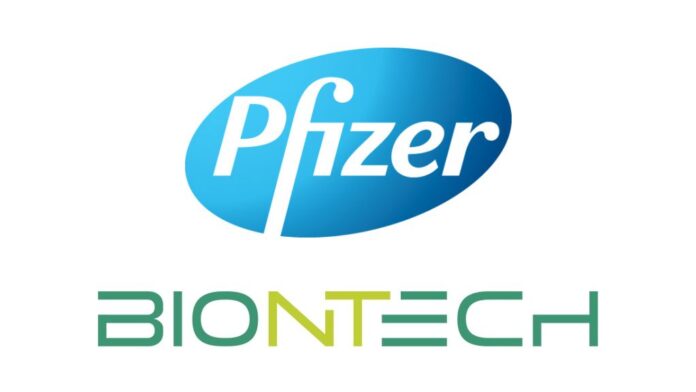 Pfizer has asked a federal court to let it intervene in a high-profile case that has seen U.S. drug regulators try to slow-walk disclosure of data on Pfizer's COVID-19 vaccine.
Pfizer says it supports disclosing the data but wants to ensure that information exempt from disclosure under the Freedom of Information Act (FOIA) is not "disclosed inappropriately."
Public Health and Medical Professionals for Transparency filed a lawsuit against the Food and Drug Administration (FDA) last year after the agency, responding to a FOIA request, claiming it would take 20 years to produce the data on the vaccine.
The FDA later asked a judge to give it 75 years, but the judge rejected the request and ordered the regulator to produce 55,000 pages a month, which would give it about eight months to fully disclose the records.
About two weeks after the order, on Jan. 21, lawyers representing Pfizer asked U.S. District Judge Mark Pittman, a Trump nominee overseeing the case, to allow the company to intervene.
Pfizer was not aware of the case until executives read news reports about it last month and now wants to help FDA staffers review the documents in question to ensure proper redactions are made, according to the new filing.
In light of the FDA's objections to the sped-up timeframe, Pfizer "seeks leave to intervene in this action for the limited purpose of ensuring that information exempt from disclosure under FOIA is adequately protected as FDA complies with this Court's order," the memorandum supporting the motion for leave to intervene stated.
Government officials told the court that they want Pfizer's help "due to the unprecedented speed with which the Court has ordered FDA to process the records at issue."
"FDA anticipates that coordination with Pfizer to obtain the company's views as to which portions of the records are subject to Exemption 4, the Trade Secrets Act, 18 U.S.C. § 1905, or other statutory protections will be a necessary component of the agency's endeavors to meet the extraordinary exigencies of this case," Department of Justice lawyers said in a response to Pfizer's motion.
Plaintiffs, though, asked Pittman to reject Pfizer's bid.
Read Full Article on TheEpochTimes.com