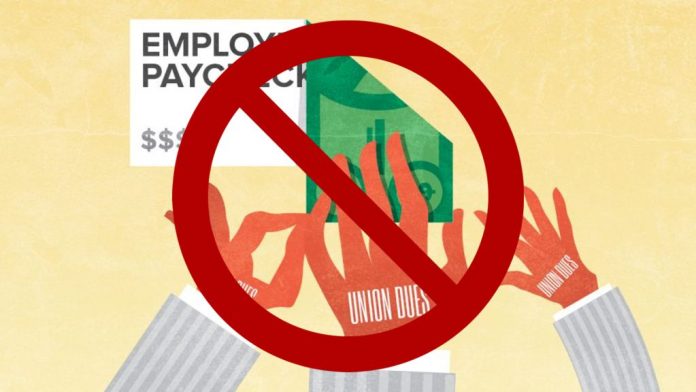 On June 27, 201 the Supreme Court ruled in favor of the plaintiff in the Janus v. AFSCME case. The decision means that no public school teacher or any other government worker in the United States has to pay union fees as a condition of employment.
If you have been a union member and decide you do not want to belong to the union or have monthly union dues removed from your checks you must let your union know in writing. The National Right to Work Foundation has provided an easy-to-fill-out template that you can use to resign. To access the form letter, go here.
JANUS v. AMERICAN FEDERATION OF STATE, COUNTY, AND MUNICIPAL EMPLOYEES, COUNCIL 31, ET AL.