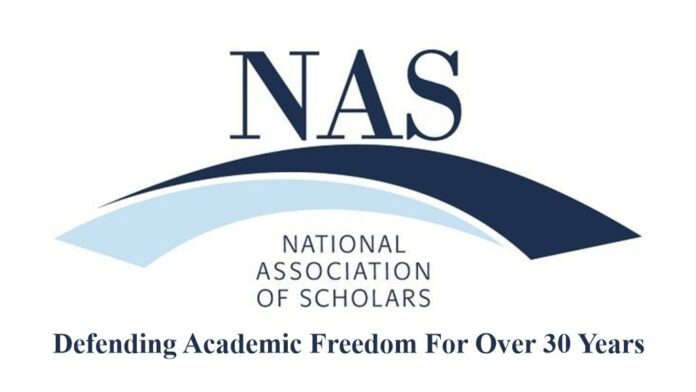 The National Association of Scholars has agreed to host this public letter to the Pulitzer Prize Board. The letter calls on the Board to rescind the prize it awarded to Nikole Hannah-Jones earlier this year. I am one of the 21 signatories.  A hard copy has been mailed to the Pulitzer Committee as well as a digital copy. —Peter Wood, President, National Association of Scholars
We call on the Pulitzer Prize Board to rescind the 2020 Prize for Commentary awarded to Nikole Hannah-Jones for her lead essay in "The 1619 Project." That essay was entitled, "Our democracy's founding ideals were false when they were written." But it turns out the article itself was false when written, making a large claim that protecting the institution of slavery was a primary motive for the American Revolution, a claim for which there is simply no evidence.
When the Board announced the prize on May 4, 2020, it praised Hannah-Jones for "a sweeping, deeply reported and personal essay for the ground-breaking 1619 Project, which seeks to place the enslavement of Africans at the center of America's story, prompting public conversation about the nation's founding and evolution." Note well the last five words. Clearly the award was meant not merely to honor this one isolated essay, but the Project as a whole, with its framing contention that the year 1619, the date when some twenty Africans arrived at Jamestown, ought to be regarded as the nation's "true founding," supplanting the long-honored date of July 4, 1776, which marked the emergence of the United States as an independent nation.
Beginning almost immediately after its publication, though, the essay and the Project ran into controversy. It has been subjected to searching criticism by many of the foremost historians of our time and by the Times' own fact checker. The scrutiny has left the essay discredited, so much so that the Times has felt the need to go back and change a crucial passage in it, softening but not eliminating its unsupported assertion about slavery and the Revolution.
The Project as a whole was marred by similar faults. Prominent historians, most of them deeply sympathetic to the Project's goal of bringing the African American experience more fully into our understanding of the American past, nevertheless felt obliged to point out, in public statements beginning in September 2019, the Project's serious factual errors, specious generalizations, and forced interpretations.
Read Full Article on National Association of Scholars Website