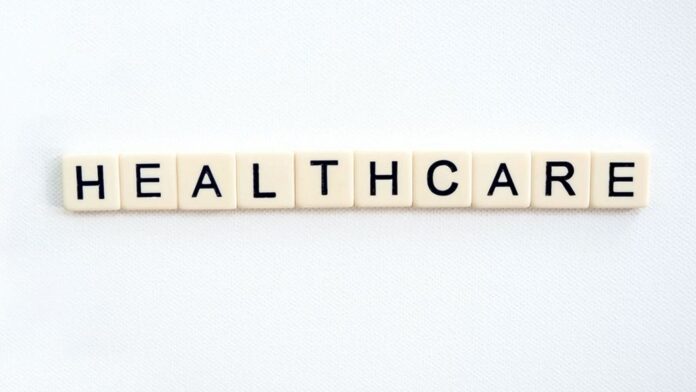 Thinking people should be sick of Republican rebuttals on healthcare not because there is no way to come up with cogent rebuttals but because most Republican politicians and publicists fail to avail themselves of the many cogent arguments that can and should be made to rebut the Democrats' claims such as that ending The Affordable Care Act (sic) or Obamacare will eliminate coverage in general or pre-existing conditions in particular for 100,000 people – or more.
If talking about numbers, do the math. There are over 330,000,000 people in America. It's more difficult to quantify people who are covered by insurance, and all the more so in this era of corona, but according to a recent finding of the Public Broadcasting Service (PBS) — surely not apologists for Republicans — the percentage of Americans with health insurance coverage for all or part of 2018 was 91.5%; others have estimated that there are about 159 million Americans with employer-based coverage, 84 million with other coverage, 64 million on Medicare, 72 million on Medicaid (which adds up to more than the entire population; presumably there is some overlap and/or there are some errors) and 30 to 44 million uninsured, presumably many in this last category are uninsured by choice (an observation rarely made when discussing the uninsured), most notably – though not exclusively — young people who are uninsured by choice because they generally have no need to spend significant sums for healthcare. Many are uninsured because they chose to be in this country illegally. And there are other reasons for people in other categories to go uninsured by choice, though, of course, in a perfect world, everybody would be insured and nobody would get sick.
But the analysis shouldn't be limited to numbers. No matter how you compute the numbers, there are barely enough doctors and hospitals to treat all covered people adequately in normal times, let alone times of crisis like the early onset of a pandemic. If illegal aliens and undocumented people from all over the world were to be permitted to stream into the country unimpeded and unprocessed, this also means not evaluated or inoculated, much less socially distanced, masked, and hand-washed. The effect would be to overwhelm hospitals and doctors' offices with healthy people, let alone people who may not be inoculated, socially distanced, masked, and hand-washed, thereby raising the incidences of illnesses exponentially – not just the coronavirus — and overwhelming medical facilities even further, and in effect making whatever medical coverage all categories of Americans now enjoy or will enjoy inadequate and ineffective. So any reductions of coverage under the Republicans if Obamacare will be reduced or eliminated, even if true (which is not being conceded), and even if more than temporary, would be more than offset by Democrat-induced losses to all the hundreds of millions of Americans now covered by insurance, whether private or public, including Medicare and Medicaid, as well as all the "uninsured" people, because all insurance under the open borders Democrats would be relatively useless. Plus knowing how President Trump operates, it is very possible that healthcare would be run more efficiently and inexpensively, with the same amount of benefits if not more, if the president would have a cooperative Congress to work with. Remember how real wages were going up under this president before the coronavirus changed our lives.
As it is, doctors are now so overwhelmed with concerns of regulations, paperwork, and insurance that they are retiring early and advising their children and the children of their friends not to enter the profession, thereby further exacerbating the problem. This trend would only continue, under the Democrats.
So the bottom line is that any losses due to the reduction or elimination of Obamacare caused by Republican policies for maybe 100,000 individuals will be more than offset by the losses under Democrat policies suffered by all 330,000,000+ Americans.
Republicans can win debate points by emphasizing the corruption of the Biden and Clinton families, and the hypocrisy of Joe Biden and Kamala Harris claiming to be for AND against the Green New Deal, the elimination of the use of all fossil fuels, and fracking, but the number one issue for most Americans is healthcare, and pre-existing medical conditions, with both parties claiming to advocate better healthcare and coverage of pre-existing conditions, while the mainstream media and search engines only present one political party's claims, and the representatives of the other political party fail to do justice to their positions.
The second major issue is the response to the covid crisis. President Trump is being blamed for the China virus by the press and the Democrats, so in fairness Republicans should be emphasizing that President Trump advocated stopping entry into this country from China when the Democrats claimed this was xenophobic, and "the scientists" originally favored closing down the economy with a lockdown keeping people indoors, without masks, while "the scientists" now concede that President Trump's instinct was correct scientifically in that fresh air rather than lockdowns would have saved more people and their jobs and economies as long as they would have kept their social distance and washed their hands, etc., and would have enabled more people to be treated for non-covid medical conditions and would have reduced incidences of depression and suicide. Mandating empty outdoor stadiums for sporting events is also opposed by Republicans governed by common sense above all because big stadiums certainly have enough air for ideal social distancing. Right now, the only major presidential or vice presidential candidate sidelined by the virus is a Democrat, Kamala Harris, who emphasizes the importance of masks.
A third major issue is crime in the cities. All that the Republicans have to emphasize is that only Democrats favor defunding (or, euphemistically, reallocating) police departments; well over 99% of police officers never were even accused of specific acts of improper behavior even with the advent of body cameras; and police officers in most cities are composed and headed substantially by members of minorities, so the charge of systemic racism would mean, absurdly, that the African-American officers are racist against their own people. All the Republicans have to do is show the videos of the violence of the arsonists and looters that infiltrate Black Lives Matter, no matter how many of the BLM marchers are idealistic, well meaning, and well behaved (even granted that most of them are) without any knowledge of the Marxist and violent ideology of the founders of the movement.
Virtually everything else is wasted or counterproductive. These are the issues that matter the most to the voters, and the Republicans must make the rebuttals described above and point out the above factors if the media will not, and if the voters will be informed.
Aaron I. Reichel is an attorney who has defended the rights of many underprivileged people in court and in print, and whose defenses of the Freedom of Information Act were reprinted by official publications of a U.S. Senate Subcommittee.
Reichel is listed in various editions of Marquis' Who's Who in the Law, in America, and in the World. His publications include, but are not nearly limited to:
PUBLICATIONS:
Books
Attorney Editor in charge of creating and leading editorial staff of 4-volume Government Disclosure Service (on Freedom of Information Act) throughout its existence, 1978-1983.
Guide to Equal Employment Practices (Warren Gorham & Lamont / Research Institute of America – RIA – Group), 1997, Contributing Author.
Complete Guide to the Tax Reform Act of 1986 (Prentice-Hall), 1986, Contributing Editor.
Style and Usage Manual (Prentice-Hall), 1985, Co-Author.
Articles
What the Republicans SHOULD Be Saying in Their Debates and Ads,
Canada Free Press, October 5, 2008.
Republished in at least 12 sites, most notably by the ultra-leftist and progressive Tikkun Magazine, widely read by liberals including the Clintons. Tikkun means "to heal, repair, and transform the world." The publication's most unusual introduction follows: "Posted Monday, October 06 2008 @ 08:54 PM PDT Aaron I. Reichel offers Republicans some clever advice on how to present their case in a more persuasive way to the American public. [Editor's Note: we've had a hard time finding intelligent pieces of advice for the Republicans, so at times this website looks one-sidedly interested in the Democrats. Truth is, however, that we do not support any candidate or party, but do try to put up pieces that challenge the established wisdom in each party and each campaign. So when we found this piece by Aaron I. Reichel, we were happy to be able to publish it.]"
Forum – Stop Perjury by Allowing Witnesses to Swear on their Personal Beliefs,
Los Angeles Daily Journal (the nation's largest daily law newspaper), Feb. 16, 1999, p. 6.
Note that the editors mistakenly amended the proposed title, which should have reflected that the author's proposal is to compel witnesses to add personal relevance to their oaths or affirmations.
Perspective: Further Jury Reform Proposals,
New York Law Journal, July 1, 1994, p. 2.
Widespread Misconceptions about FOIA's Direction Exposed,
Los Angeles Daily Journal, April 1, 1983, p. 4. (FOIA stands for the federal Freedom of Information Act).
Republished by the U.S. government in volume entitled Hearings before the Subcommittee on the Constitution of the Committee on the Judiciary, United States Senate, 98th Congress, First Session, on S. 774, April 18 and 21, 1983, Serial No. J-98-31, U.S. Government Printing Office, Washington, D.C., 1984.
On Equal Rights and the Wage Gap,
The Daily Record (serving the legal and business communities of Baltimore), May 9, 1983; follow-up rebuttal June 2, 1983.
Reagan Administration's Position on FOIA Is Misinterpreted,
New Jersey Law Journal, November 4, 1982, p. 1, 110 NJLJ Index p. 501.
Cited in "Developments under the Freedom of Information Act," Duke Law Journal, Vol. 1983, p. 390, at pp. 394, 397.
Analyzing the FOIA 'Improvements: Not as Antidisclosure As They Seem,
The National Law Journal, December 14, 1981.
Republished in:
Our Right to Know (published by the Fund for Open Information and Accountability, Inc.) under "Reprints of Particular Interest," January 1982, p. 3, and in Hearings before the Subcommittee on the Constitution of the Committee on the Judiciary, United States Senate, 97th Congress, First Session, on S. 587, et seq., July 15, 1981, et seq., Volume 2, Serial No. J-97-50, U.S. G.P.O., Washington, D.C., October 1982.