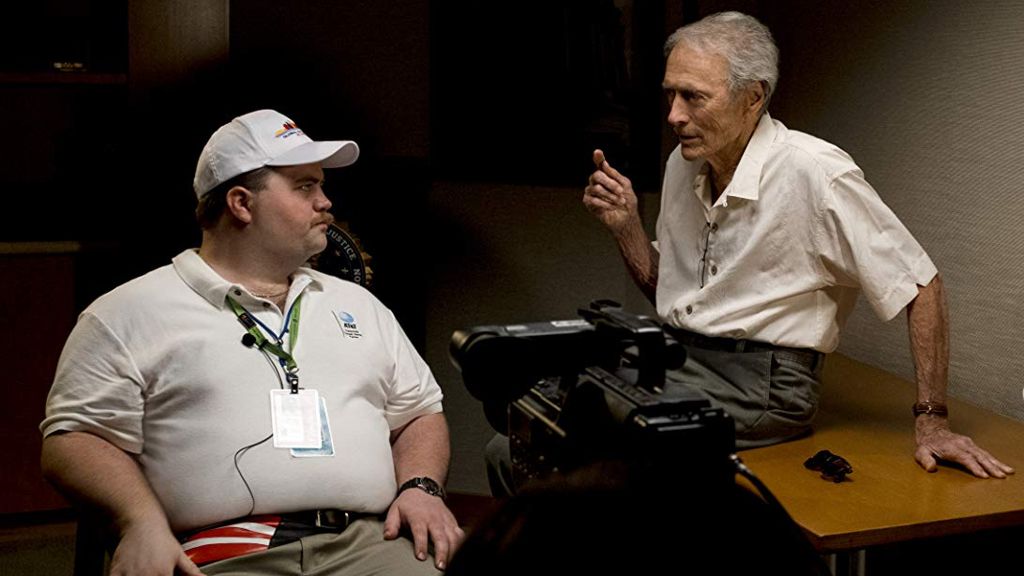 Richard Jewell (2019) is a biographical drama film that is directed and produced by Clint Eastwood. The screenplay was written by Billy Ray and is based on the 1997 article "American Nightmare: The Ballad of Richard Jewell" written by Marie Brenner:
"On July 30, 1996, the media identified Richard Jewell as the F.B.I.'s prime suspect in the Olympic Park bombing. For the first time, the 34-year-old security guard tells his extraordinary story, to MARIE BRENNER: his brief moment as a national hero, his hounding by the Feds and the press, and his eccentric friendship with the unknown southern lawyer who helped him through his public torment . . ."
Richard Jewell is played by actor Paul Walter Hauser, and the film stars Sam Rockwell Kathy Bates, Jon Hamm, and Olivia Wilde.
The film is due for release in the United States on December 13, 2019.
Clint Eastwood's Richard Jewell (2019) is about American security guard Richard Jewell (Paul Walter Hauser) who saves thousands of lives from an exploding bomb at the 1996 Olympics, but soon after is vilified by journalists and the press who falsely report that he was actually the terrorist who planted the bomb. The true terrorist was a man named Eric Robert Rudolph.