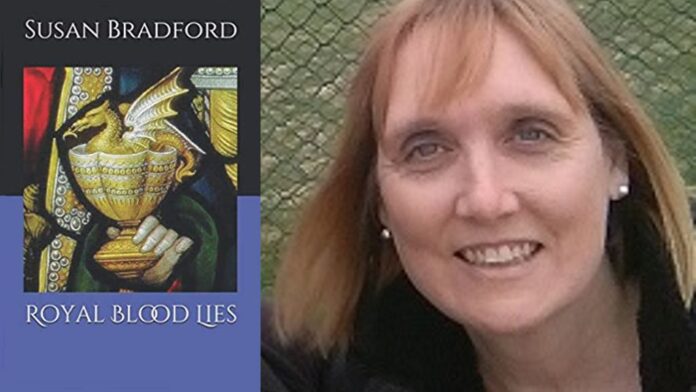 Written by investigative journalist Susan Bradford, Royal Blood Lies takes the reader back to days of ancient Rome to reveal the origins of the "divine right (rite) to rule," and why those who held claim to this right posed a threat to the world's would be rulers.
The author documents how the elites established and used international spy networks to win wars and conquer nations and how populist revolutions, religion, and wars were weaponized against the people. Steeped in the philosophy of the rational Enlightenment, a warrior-merchant class came to dominate the corporate and political establishment, with some amassing fortunes in the trillions of dollars.
With the secrets of rulers encoded in the works of William Shakespeare, Royal Blood Lies documents the origins and practices of a secret cult that came to rule humanity and follows the rise of the East India Company which became a powerful force for global imperialism that laid the foundation for the Great Reset and China's Belt and Road Initiative to fulfill an ancient Roman agenda. Understand these secrets will empower readers so that they can take back their power as a free people. As usual, Susan's book is packed with fascinating information and new reveals!
Biography
In an era of media obfuscation, Susan Bradford's books aim to help restore integrity to America's institutions and educate the public to support an informed and actively engaged electorate. She was the lead investigator behind the Abramoff investigation who exhumed the complete story behind the prosecution of Republican superlobbyist Jack Abramoff along with the financial, political, and intelligence networks within Indian Country that trace to London and international bankers and which constitute the Deep State.
Susan is a Christian writer whose articles have appeared in the European Review, UN Vision, Washington Times, Capital Research Center's Organizational Trends, and elsewhere.
Susan holds a BA in English from UC Irvine and an MA in International Relations from the University of Essex. During her junior year abroad, she studied at the University of St. Andrews in Scotland.
As an undergraduate, she interned at the CBS-TV news bureau in Los Angeles. After graduation, she wrote news copy for CBS (KNX) news radio, worked as a productions assistant for the PBS Red Car Film Project, and reported for City News Service.
As a postgraduate, she founded and edited the European Review, which became the departmental publication for the Centre for European Studies at Essex. served as Senior Research Fellow for the Atlantic Council of the UK and was Essex representative on the NATO Universities Advisory Committee. After graduation, she wrote speeches for UK Shadow Foreign Secretary Michael Howard.
Upon returning to the United States, Susan worked for Fox News Channel as freelance producer, and later, as Assignments Editor for the Voice of America, and as speechwriter for Korean Ambassador Sung Chul Yang.