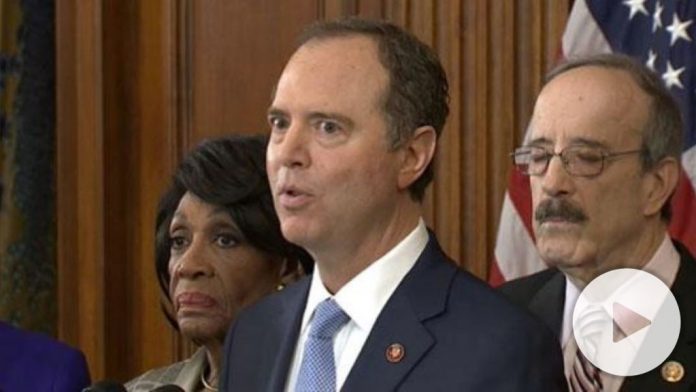 House Intelligence Committee Chairman Adam Schiff, D-Calif., arguably the most visible face of the impeachment inquiry into President Trump, has brushed off GOP criticism that the spectacle leaves him ignoring critical pieces of legislation and his own constituents in California's 28th District.
But 20 years ago, Schiff was using that same argument when he first ran for Congress against Republican incumbent James Rogan.
"I think impeachment for most people in this district is only the most graphic illustration of an incumbent who has put the national partisan, ideological fights ahead of representing his district," Schiff, then a California state senator, said during an interview with NBC at the time regarding Rogan's role in the impeachment of President Bill Clinton. "People want to decide this on the basis of who's going to serve our community."
Schiff, who ended up defeating Rogan for the state's 27th District seat in what was then the most expensive House race in history, made his opponent's involvement in the Clinton impeachment a key talking point during his time on the campaign trail in 1999 and 2000.
"Jim Rogan is in trouble for reasons that have nothing to do with impeachment," Schiff told the Boston Globe in 1999. "I think a lot of people are unhappy that Jim Rogan has ignored the district for five years."
He added in an interview with the Associated Press that Rogan's constituents were "relegated to a lower-tier priority compared to the national, partisan agenda."
Schiff's comments are now coming back to haunt him as he runs for re-election next year, with his Republican opponents dredging up such past statements amid his lead role in the impeachment push against Trump.
"Adam Schiff is a total hypocrite," Eric Early, a Republican attorney challenging Schiff in 2020, told Fox News. "He first ran for Congress opposing impeachment and saying he would fix problems in the district. Now, two decades of completely abandoning our district later, Schiff thinks this impeachment outrage is a good idea, and he still hasn't fixed a single problem in the district."
"He disrespects America by trying to undo the 2016 election and spends all this time putting on makeup for his next TV hit," Early added. "He's a national disgrace, and California voters deserve better."