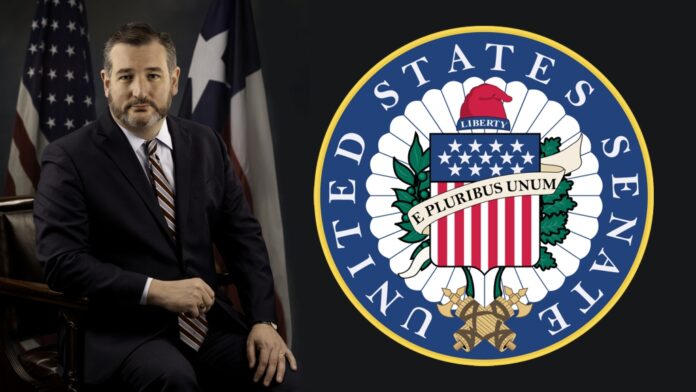 'America Will Not Tolerate Espionage And Is Empowered To Counter The Widespread Nefarious Actions Of Adversarial Regimes'
WASHINGTON, D.C. – U.S. Sens. Ted Cruz (R-Texas), member of the Senate Foreign Relations Committee, and Marco Rubio (R-Fla.), along with Reps. Ronny Jackson (R-Texas), Tony Gonzales (R-Texas), and Pat Fallon (R-Texas), today introduced the Protecting Military Installations and Ranges Act of 2021, a bill to stop adversaries from acquiring land near military bases, which they use to finance their regimes and put military installations at risk. This legislation restricts any effort by Russia, China, Iran, or North Korea to buy U.S. land within 100 miles of a U.S. military installation or 50 miles from military areas. It will also allow the Department of Defense (DOD) to prevent construction on any site under investigation, and would mandate sending reports on this construction to lawmakers.

Upon introduction of this bill, Sen. Cruz said:

"America will not tolerate espionage and is empowered to counter the widespread nefarious actions of adversarial regimes. I am proud to introduce this commonsense bill to defend our national security interests and ensure regimes that threaten the United States – such as the Chinese Communist Party – don't have the ability to purchase land in order to intercept and disrupt military activities."

Sen. Rubio said:

"The Chinese Communist Party and our other adversaries should not be able to purchase land close to our military bases. If the United States is going to get serious about combatting China and other foreign adversaries, our government must prevent them from acquiring U.S. property without scrutiny. This legislation would address this national security threat by expanding government oversight and security around military installations. I am proud to join Senator Cruz in introducing this bill, and I urge my colleagues to support its advancement."

Rep. Jackson said:

"I believe in a free-market economy that is not controlled by the federal government, but America's national security should never be compromised as a result. Our adversaries are utilizing espionage campaigns disguised as business interests right next door to U.S. military instillations, which cannot be allowed to stand. America is the world's only global superpower, and we will not be threatened by the likes of the Chinese Communist Party, Russia, Iran, or North Korea. I am proud to co-introduce this legislation which will protect America's competitive advantage by ensuring no foreign adversary is able to set up shop in our military's backyard where some of our most sensitive materials and military operations are housed."

Rep. Gonzales said:

"We need to protect our bases from foreign espionage on our own soil. This means sounding the alarm on any type of suspicious activity in the areas surrounding our bases, especially real estate transactions from companies associated with the Chinese Communist Party. As our foreign enemies grow more aggressive, protecting our military installations is a top priority. GH America Energy, a subsidiary of China's Guanghei Energy, should never have been allowed to purchase land so close to Laughlin Air Force Base in Del Rio. I will continue to work to address this national security concern."

Rep. Fallon added:

"I'm honored to introduce this important legislation alongside Rep. Gonzales and Rep. Jackson in the House as well as Senator Cruz and others in the Senate. This commonsense legislation provides the necessary protection to ensure our adversaries around the world cannot purchase strategically important real estate near our military installations and training routes. As a member of the House Armed Services Committee, I look forward to advocating for this bill and other critical national security provisions as we develop this year's National Defense Authorization Act."

Read the full text of their bill below and here.

BACKGROUND

In June 2020, Sen. Cruz introduced a similar amendment to the 2021 National Defense Authorization Act (NDAA). This amendment empowered the DOD's Site Clearing House to conduct a more thorough review of wind farm construction near military installations in reaction to a growing number of Chinese-owned wind farms disrupting operations at South and West Texas military training routes.
###
Protecting Military Installations and Ranges Act of 2021 PDF
Protecting-Military-Installations-and-Ranges-Act-of-2021