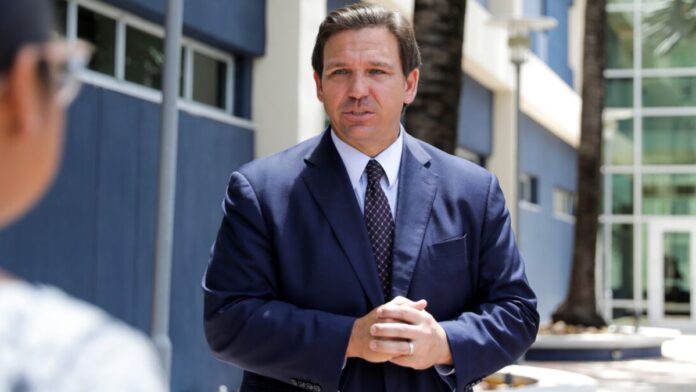 So far 27 states have voiced opposition to federal vaccine mandate, which governors say infringes on personal liberty
Nearly all Republican-led states have voiced opposition to the vaccine mandate announced by President Joe Biden last week. Many of them have vowed to fight the mandate in court, but held back on voicing specific legal strategies as details of the Biden administration's policy remain unknown.
The mandate would require businesses with more than 100 employees to have staff either vaccinated against COVID-19 or be tested weekly for the disease. It would be put in place through the Occupational Safety and Health Administration (OSHA), according to Biden.
Governors and attorneys general in at least 27 states, all Republicans, made comments in opposition to the mandate. They all generally support vaccinations and some of them even support vaccine mandates in private businesses. However, they largely oppose the notion that businesses should be forced to require vaccination, especially by the federal government.
Arizona Attorney General Mark Brnovich has already filed a lawsuit against the mandate, arguing it violates the equal protection clause of the Constitution. The Biden administration is targeting mandatory vaccination for American workers, but doesn't require vaccination of those brought in after being caught crossing the southern U.S. border illegally, thus demonstrating "unconstitutional" bias "in favor of unauthorized aliens," Brnovich's Sept. 14 brief says.
One of the most forceful statements opposing the mandate came from South Carolina Gov. Henry McMaster, who promised to fight the Biden administration "to the gates of hell to protect the liberty and livelihood of every South Carolinian."
The critics most often called the mandate a power grab, federal overreach, divisive, counterproductive, un-American, and unconstitutional.
"I'm 100 percent against this vaccine mandate because I believe it should be a personal health care choice," Nebraska Gov. Pete Ricketts told The Epoch Times.
By Petr Svab
Read Full Article on TheEpochTimes.com