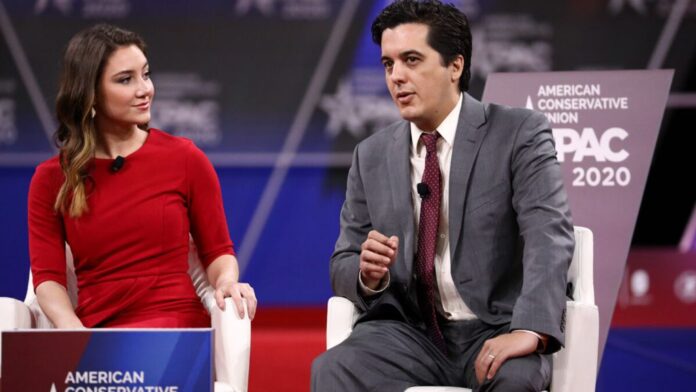 The Epoch Times and Epoch TV's "Crossroads" program have won awards in the News & Journalism category at CONTENT2021, a Texas-based film festival and media summit.
The award for Truth in Journalism went to The Epoch Times, a New York-based media network that covers 21 languages and 33 countries, and is driven by a stated dedication to bringing "uncensored and truthful information" to the world.
"Our paper was born out of a need to respond to a human rights catastrophe in China," said Stephen Gregory, publisher of The Epoch Times.
"It was enabled by the communist Party's vicious and dishonest propaganda," Gregory added, referring to malign efforts by the Chinese Communist Party (CCP) to cast the Falun Gong spiritual movement in a negative light to provide cover for the regime's brutal and relentless persecution of Falun Gong practitioners.
One of the most dramatic examples of the CCP's anti-Falun Gong propaganda was the so-called "Tiananmen Square Self-Immolation" incident in 2001, a sordid and staged affair that involved regime officials arranging for complicit individuals to be set on fire in Tiananmen Square, while falsely claiming that they were Falun Gong practitioners and broadcasting the horrific footage to the world.
The Epoch Times investigated the incident and found dozens upon dozens of facts that exposed the so-called self-immolation as a false flag hoax. Yet, around the time of the incident, many media outlets essentially copied the CCP's talking points, inadvertently serving to reinforce the regime's brutal persecution campaign.
"The Epoch Times' truthful reporting exposed the communist Party's lies for the Chinese people but it also helped protect our Western audience," Gregory said. "It disabused for them the lies in this propaganda."
At the same time, The Epoch Times' reporting has also helped uncover how communist ideas are taking root in the United States, Gregory added.
BY TOM OZIMEK
Read Full Article on TheEpochTimes.com