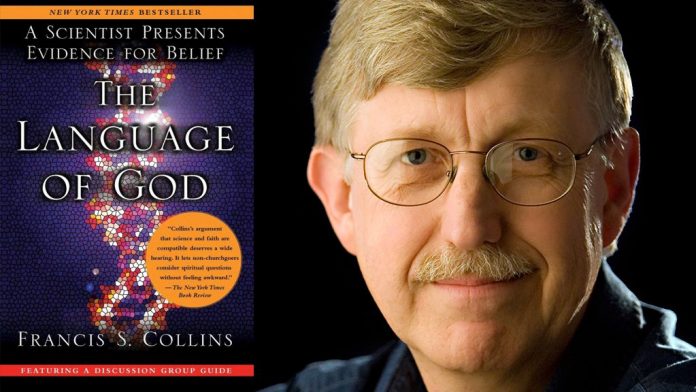 An instant bestseller from Templeton Prize–winning author Francis S. Collins, The Language of God provides the best argument for the integration of faith and logic since C.S. Lewis's Mere Christianity.
It has long been believed that science and faith cannot mingle. Faith rejects the rational, while science restricts us to a life with no meaning beyond the physical. It is an irreconcilable war between two polar-opposite ways of thinking and living. Written for believers, agnostics, and atheists alike, The Language of God provides a testament to the power of faith in the midst of suffering without faltering from its logical stride. Readers will be inspired by Dr. Francis Collin's personal story of struggling with doubt, as well as the many revelations of the wonder of God's creation that will forever shape the way they view the world around them.
A head of the Human Genome Project and former atheist presents a scientific argument for the existence of God, revealing how science can support faith by citing the areas of nature that can and cannot be fully explained by Darwinian evolution, and sharing a tour of the genome to demonstrate how it reflects God's purposes. 75,000 first printing.
Editorial Reviews
Review
"Collins's argument that science and faith are compatible deserves a wide hearing. It lets non-churchgoers consider spiritual questions without feeling awkward." — The New York Times Book Review
"The Language of God is a powerful confession of belief from one of the world's leading scientists. Refuting the tired stereotypes of hostility between science and religion, Francis Collins challenges his readers to find a unity of knowledge that encompasses both faith and reason." — Kenneth Miller, Brown University, author of Finding Darwin's God
"What an elegantly written book. In it Francis Collins, the eminent scientist, tells why he is also a devout believer….A real godsend for those with questioning minds but who are also attracted to things spiritual." — Archbishop Desmond Tutu
About the Author
Francis S. Collins is one of the country's leading geneticists and the longtime head of the Human Genome Project. Prior to coming to Washington, he helped to discover the genetic misspellings that cause cystic fibrosis, neurofibromatosis, and Huntington's disease. He lives in Bethesda, Maryland, and in his spare time he enjoys riding a motorcycle and playing guitar.