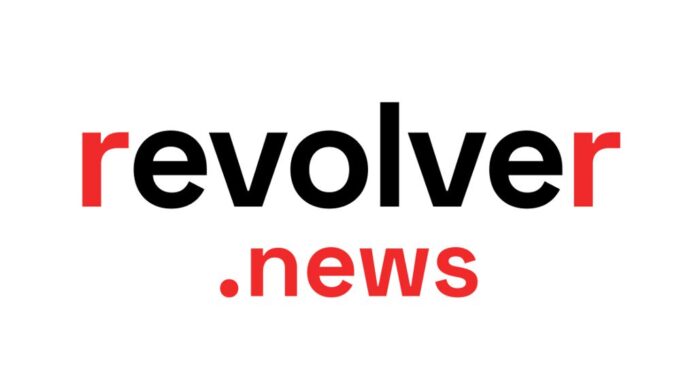 President Trump and his team are under a relentless media blitz campaign which has only one goal: Pressuring the president to concede the election and stop asking questions about suspicious behavior in decisive states. Thuggish CNN anchor Jake Tapper is openly proposing that those who question the election result should have their careers ruined.
I truly sympathize with those dealing with losing — it's not easy — but at a certain point one has to think not only about what's best for the nation (peaceful transfer of power) but how any future employers might see your character defined during adversity.

— Jake Tapper (@jaketapper) November 9, 2020
The sheer intensity of this campaign is proof enough that Trump should not concede. A campaign this brazen can only be motivated by one thing: Fear. Democrats and their press adjuncts fear what a full investigation of last week's vote might reveal.
President Trump must continue his campaign. But the president must not act alone. State-level Republicans must rally behind him and conduct a full audit of the election results. If enough evidence of fraud is found, these state-level Republicans must be prepared to assemble state legislators in emergency sessions to choose slates of pro-Trump electors. Such an action is not illegal. In fact, in the face of glaring illegality, it is both a constitutional and moral duty.
State legislators in Pennsylvania, Georgia, Wisconsin, and other disputed states should declare openly, right now, that they will only accept a Joe Biden victory after a thorough and complete investigation of all potential voter fraud in every state where the electoral outcome is contested. If these investigations are obstructed by the left, then they can and must exercise their Constitutional power to choose electors that restore the will of the people.
This is not only a moral necessity to restore dignity and legitimacy to our nation's electoral system — it is entirely constitutional. Having state lawmakers choose electors is not a new concept. Federal law already gives legislatures the exact power to do this.
As most Americans know, the U.S. president is not elected directly by the public but is instead chosen by the Electoral College. Few people, though, know the exact manner in which the Electoral College chooses the president.
The actual Electoral College election is governed by the Electoral Count Act, an 1887 law amended in 1948. Among other things, this law sets the exact day that the Electoral College meets: The Monday after the second Wednesday of December. On that day (December 14 in 2020) the chosen electors will assemble in each state and formally cast their votes.
This day is a hard deadline, fixed by federal law. States must have their electors chosen by then. (Note: The electors of President and Vice President shall be appointed, in each State, on the Tuesday next after the first Monday in November, in every fourth year succeeding every election of a President and Vice President.) In fact, the Electoral Count Act explicitly accounts for what to do if a disputed election or other problem means electors cannot be chosen by voters:
Whenever any State has held an election for the purpose of choosing electors, and has failed to make a choice on the day prescribed by law, the electors may be appointed on a subsequent day in such a manner as the legislature of such State may direct. [Legal Information Institute]
In other words, federal law explicitly empowers state legislators to decide how a state's electoral votes should be awarded, even after election day, if that election "failed to make a choice." Certainly, such a "failure" would include a fraud-ridden election whose outcome cannot be trusted.
It's a precedent the Supreme Court has endorsed relatively recently. In 2000's Bush v. Gore ruling, a Court majority affirmed that:
…the State legislature's power to select the manner for appointing electors is plenary; it may, if it so chooses, select the electors itself. … The State, of course, after granting the franchise in the special context of Article II, can take back the power to appoint electors. See id., at 35 ("[T]here is no doubt of the right of the legislature to resume the power at any time, for it can neither be taken away nor abdicated") [Legal Information Institute]
Read Full Article on Revolver.News