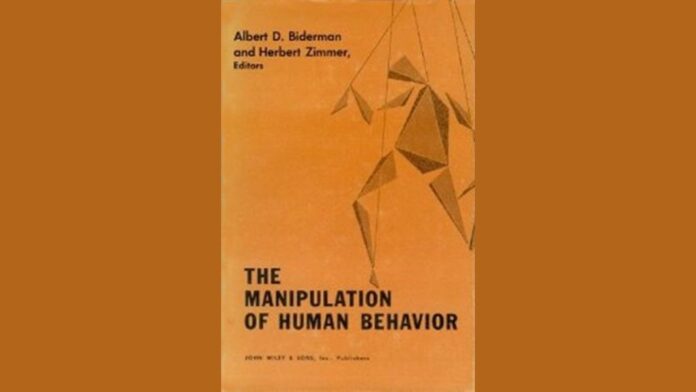 In recent years, concern has been expressed, in both scholarly and popular literature, about the dangers of scientific developments that could be used to control and manipulate human behavior. The fear is frequently voiced that techniques have been developed to an extent which threatens fundamental values of Western civilization. Anxious alarms and dramatic speculations have overshadowed reports of sober efforts to determine which dangers are real and which imagined.
The Manipulation Of Human Behavior by Albert Biderman and Harold Zimmer is a critical examination of some of the conjectures about the application of scientific knowledge to the manipulation of human behavior. The problem is explored within a particular frame of reference: the interrogation of an unwilling subject. A number of scientific areas have figured prominently in speculations regarding the application of science to the manipulation of behavior in interrogation.
For this work, scientists who had done research in each of these areas were asked to review the state of relevant knowledge in their fields, to consider whether and how it might be applied by interrogators, and to evaluate the recourse available to highly motivated persons for resisting the attempted influence. Their reports constitute the body of The Manipulation Of Human Behavior. Attention has been focused on interrogation because of the central position this topic has had in recent public discussions of prisoner-of-war behavior — issues that made scientific methods of manipulating behavior a major public concern. Much of the work in this book was sponsored by the U. S. Air Force because of their interest in the problems which face the prisoner of war. Such aspects of prisoner exploitation as ideological conversion and the elicitation of false confessions have received relatively more public and academic discussion than the attempts to elicit factual information through interrogation.
Nonetheless, the editors believe that there are some major advantages to approaching the broader topic of the manipulation of human behavior by limiting attention initially to the latter type of situation. The background of recent concern with these problems may illuminate some of the considerations leading to the particular emphasis of this work.
Manipulation-of-Human-Behavior-1961