Professional musician turned award-winning economist, Arthur Brooks, places himself at the intersection of culture and politics in THE PURSUIT (2019), directed by John Papola.
The Pursuit (2019) is a thought-provoking documentary exploring our global economy and its impact on the citizens of the world. The film travels the globe seeking understanding of impoverished communities and their progress—or stagnation—as a result of capitalism, socialistic ideals, and state-run welfare systems. While many immigrants to the United States and newly independent nations sought freedom from socialist governments to benefit from capitalism, the present-day political climate complicates both economies, leaving plenty of room for healthy discussion.
Brooks visits the bustling streets of Mumbai, a once-thriving coal mining town in Kentucky, the presumably happiest nation of Denmark, a street rally in Barcelona, Spain, and an Indian monastery for a truly global view on these topics. Rather than embracing a definitive political stance, THE PURSUIT offers an opportunity for genuine conversation about individuals' opinions, experiences, and views of the best ways we can all support each other—regardless of class or social status —in our pursuit of happiness.
About Arthur Brooks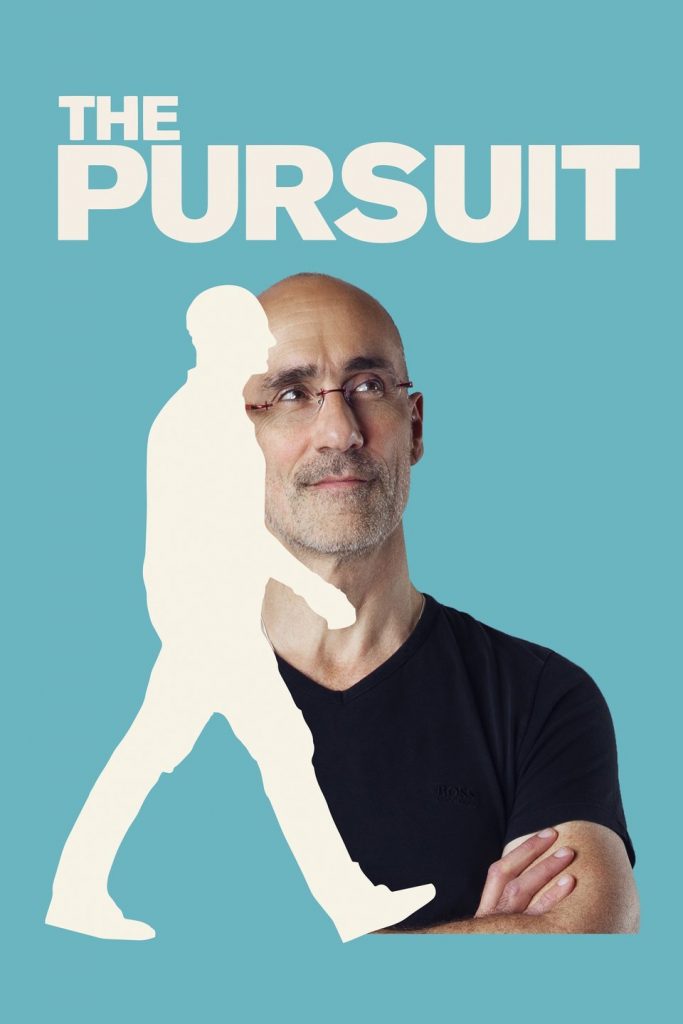 Arthur Brooks is a former president of the American Enterprise Institute (AEI). He concurrently serves as a professor of the practice of public leadership at the Harvard Kennedy School and a senior fellow at Harvard Business School.
Before becoming president of AEI in 2009, Dr. Brooks was the Louis A. Bantle Professor of Business and Government at Syracuse University, where he taught economics and social entrepreneurship. Prior to his work in academia and public policy, he spent 12 years as a classical musician in the United States and Spain.
Dr. Brooks is a columnist for the Washington Post, host of the podcast "The Arthur Brooks Show," and the bestselling author of 11 books on topics including the role of government, economic opportunity, happiness, and the morality of free enterprise. His latest book, "Love Your Enemies" (Broadside Books, 2019), and a feature-length documentary, "The Pursuit," were released in spring 2019. He has also published dozens of academic journal articles and the textbook "Social Entrepreneurship" (Prentice Hall, 2008).
Dr. Brooks holds a Ph.D. and an M.Phil. in policy analysis from the Pardee RAND Graduate School. He also holds an M.A. in economics from Florida Atlantic University and a B.A. in economics from Thomas Edison State College.
About John Papola
John Papola is a filmmaker, entrepreneur and co-founder of Emergent Order, a creative studio based in Austin, Texas. The company specializes in creating authentic, entertaining and impactful content for audiences on every platform, garnering over 60 million global impressions for its collective work.
Papola began his career in broadcast at MTV Networks, where as a creative director he launched numerous new shows with award-winning creative campaigns. An economics autodidact, John is known in education and financial circles as the co-creator of numerous digital properties bringing economics to millions of viewers, including Love Gov, The Kronies, EconPop, and the world-renowned Keynes vs. Hayek rap videos, which have become go-to content for high school and university teachers around the globe.
As a film director and producer, John's feature documentary At The Fork, produced with support from Whole Foods Market and the HSUS, debuted to critical acclaim, an international premiere at the prestigious Berlin Film Festival and worldwide distribution by Samuel Goldwyn Films and Amazon Prime. His new film The Pursuit, starring NY Times best seller Arthur Brooks, about the search for happiness and global prosperity in our age of populism is set for release in 2019.