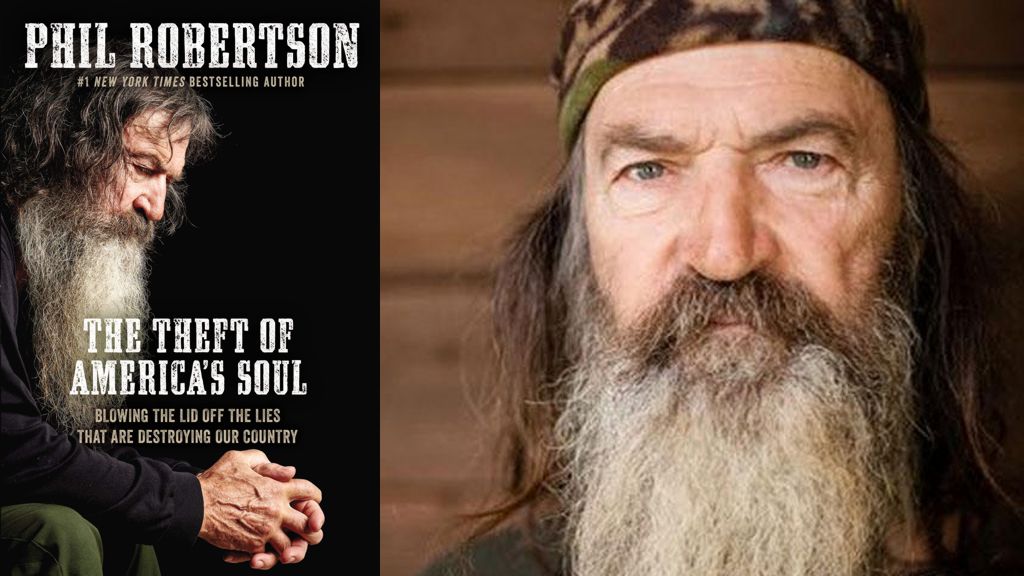 It's time to take back what the devil has stolen and put God back into our culture. The Theft of America's Soul is a prophetic wake-up call for all who desire to see our nation thrive, challenging readers to exchange these ten lies for truths that will bring peace of mind, harmony, and prosperity back to our country—an invitation to experience the life-giving, peace-filling, wholly-transforming love of God.
Phil Robertson, patriarch of A&E's Duck Dynasty and one of the most recognized voices of conservative Christianity in America, believes that little by little, generation by generation, America has allowed the lines of morality, decency, and virtue to be erased. Our values have disappeared as we began to believe lies—such as that God is dead, truth is relative, and unity is impossible—that have brought discord, division and protest. But Phil also believes that things can change.
Writing with captivating storytelling and unflinching honesty, Phil shows how to make America a God-honoring nation once more: by dropping the ten central lies that rule our day, including
God is dead
There is no Devil
Truth is relative
Sex is for self-gratification
About the Author
Phil Robertson is a professional hunter who invented his own duck call and founded the successful Duck Commander Company. He also starred in the popular television series on A&E, Duck Dynasty, and is now the host of the new subscription television series In the Woods with Phil on CRTV.com. He is a New York Times bestselling author of The Theft of America's Soul, Happy, Happy, Happy, and UnPHILtered. He and his wife, Kay, live in West Monroe, Louisiana. Together, they have four grown sons and daughters-in-law, sixteen grandchildren, and seven great-grandchildren.
Biography
Phil Alexander Robertson was born on April 24, 1946. He is an American professional hunter, businessman (Duck Commander), and reality television star on the popular television series Duck Dynasty. He is also featured on the television show Buck Commander, a hunting program on the Outdoor Channel.
He attended Louisiana Tech University, where he played football. He received a master's degree in education and spent several years teaching. Robertson was the subject of controversy after a 2013 interview he did with GQ magazine, where he said that homosexual behavior is sinful. As a result, A&E suspended him from Duck Dynasty. Facing what was reported as "a strong backlash from Robertson's supporters", A&E lifted the suspension after nine days.

Bio from Wikipedia, the free encyclopedia. Photo by Gage Skidmore [CC BY-SA 3.0 https://creativecommons.org/licenses/by-sa/3.0/)], via Wikimedia Commons.