So about now, those who follow our weekly podcast and excerpts are seeing in real time the fruition of our warnings. The alphabet mafia (The political wing) has an agenda to destabilize our communities and bring about increased unrest, even violence. They are speeding up and going bigger not pausing to reaccess. Mark my words nothing good for the LGBTQ and on it goes… will come of this – and nothing good for the rest of the country either. This is not a civil rights movement, this is a Color Revolution.
After the podcast published the GOP candidate Vivek Ramaswamy did a video where he perfectly identifies how the Cultural Marxist are able to target and activate these lost souls. They are empty and a degraded moral culture has fed their Narcissism.
Here's what's going on with the trans cult in America: when we ran out of civil rights to pursue, we started making up new ones instead. And that delusion has created a new mental health epidemic in America. pic.twitter.com/khH7UmHKVK

— Vivek Ramaswamy (@VivekGRamaswamy) April 8, 2023
Bud Light partnered with Dylan Mulvaney, a biological male pretending to be a female, to celebrate "365 days of girlhood." A swift response was a coordinated Anheuser-Busch boycott, including celebrities. See here and here.
Nike's new brand ambassador (Dylan M.) for women's products is a biological male – see here.
Your taxes at work – Hola, Homosaurus: Biden Admin Shells Out Six Figures To Translate Gay Dictionary Into Spanish – see here.
White House Press Secretary Unveils Special Hotline for LGTQI+ Human Children Who Are Suffering From The Anti-LGBTQ Legislation Being Implemented Across the Country – see here.
On Thursday night, swimmer and women's sports advocate Riley Gaines was assaulted by radical trans activists during a Turning Point USA event at San Francisco State University – see here.
Fifth-generation warfare (5GW) is warfare that is conducted primarily through non-kinetic military action, such as social engineering, misinformation, and cyberattacks, along with emerging technologies such as artificial intelligence and fully autonomous systems.social engineering/"coercive statecraft actions.
By Bekah Lyons
Read Original Article on RightWireReport.com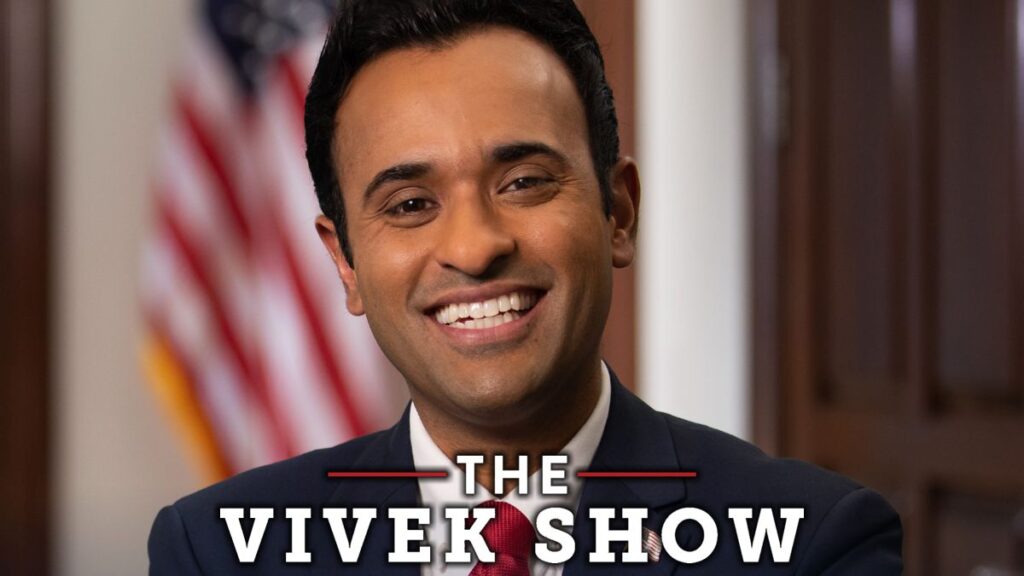 Exposing the Dangers of Gender Ideology for Children
In this episode of The Vivek Show, Vivek Ramaswamy talks to Chris Elston, a father on a mission to protect children from the dangers of gender ideology. Chris discusses his activism journey, the consequences of affirming a child's gender, and the rarity of true intersex and gender dysphoria cases. They explore the potential harm caused by puberty blockers and discuss the importance of promoting body positivity for children. Chris' commitment to raising awareness on this issue has led him to engage in conversations across North America, making a difference one conversation at a time.
Chris Elston (aka Billboard Chris) is a dedicated father of two girls and a staunch advocate against gender ideology. Driven by his belief that children should be free to express their true selves without being indoctrinated into harmful ideologies, Chris speaks out against the use of puberty blockers and cross-sex hormones, which he sees as causing physical harm to children. Passionate about informed consent, Chris highlights the High Court in England's stance that children cannot provide informed consent for these life-altering drugs. Frustrated by the silence of politicians and the media on this issue, Chris has taken matters into his own hands by engaging in conversations across North America to raise awareness and promote honest, open dialogue on gender ideology and its consequences.