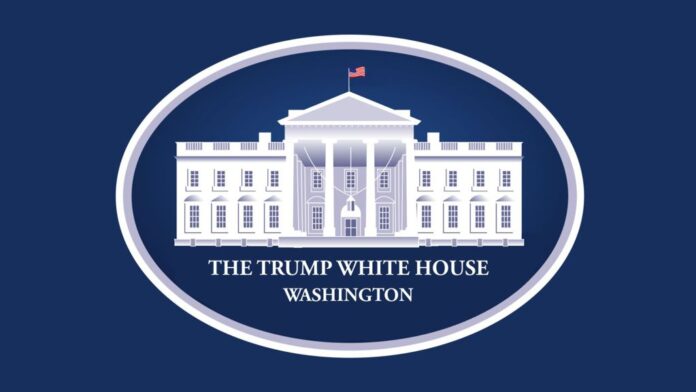 The Federal Government manages more than 350,000 buildings, 600,000 vehicles, and $500 billion annually in purchased goods and services and is the largest consumer of energy in the Nation. Over the past four years, the Trump Administration has prioritized the efficient management of Federal operations in a streamlined, cost-effective manner that supports agencies' missions and advances environmental protection.
Under Executive Order 13834 on Efficient Federal Operations, the President directed Federal agencies to focus on cost-effectively meeting statutory requirements and optimizing their energy and environmental performance. The Office of Federal Sustainability (OFS), housed within the Council on Environmental Quality, coordinates policy to promote energy and environmental sustainability across Federal Government operations. OFS, which works with Federal agencies, departments, and other White House components to ensure effective implementation and achievement of Administration goals, has taken a practical and straightforward approach to helping Federal agencies and their dedicated personnel meet statutory requirements. By consolidating and streamlining planning and reporting requirements, updating guidance, including recently released updated Guiding Principles for Sustainable Federal Buildings, and providing a central website with all relevant resources, OFS has supported Federal agencies in navigating the complex set of laws and requirements that apply to them.
This effort has delivered taxpayer savings and continued improvements in the management of Federal operations. Since FY 2016, total Government-wide energy use for buildings, vehicles, and equipment declined by approximately 28 trillion British thermal units, a 3 percent reduction. Improved energy-efficiency in Federal facilities has led to the two best years on record, FY 2017 and FY 2019, measured in terms of energy use per square foot. In addition, the Federal Government completed the two largest energy savings performance contracts in its history, which are estimated to result in more than $834 million and $650 million in energy savings respectively. In just the past year alone, the General Services Administration (GSA) avoided more than $88 million in energy utility costs through the implementation of energy conservation measures, utility negotiations, and building re-tuning across the GSA portfolio.
Since 2016, Federal agencies have also reduced water consumption in buildings by 4.8 billion gallons. Additionally, Federal facilities have improved water efficiency, reducing water intensity as measured in water use per square foot by 5.6 percent since FY 2016, and achieved the lowest Government-wide water intensity on record in FY 2019. This has been done through innovative actions such as a Department of Transportation project at the Corpus Christi Air Traffic Control Tower that included xeriscaping—landscaping that requires little to no irrigation—and installation of new plumbing fixtures, with an expected 78 percent reduction in water use that will save 1.8 million gallons a year. Projects of this kind multiplied across the Government portfolio contribute to significant cost savings as demonstrated by GSA, which in FY 2019 avoided more than $11 million in water utility costs nationwide through water efficiency measures and monitoring efforts.
Since FY 2016, Federal agencies also reduced petroleum fuel use in Federal vehicle fleets by 1.4 percent or nearly 4 million gallons of gasoline. For example, the U.S. Postal Service initiated a dynamic route optimization program which improved efficiencies and resulted in more than $255,000 in fuel savings since FY 2017. In FY 2019, across the Government, vehicle fleets used more than 10 million gallons of alternative fuel or nearly 3.2 percent of their total covered fleet fuel use.
Federal agencies have also increased the number of sustainable buildings. Since FY 2016, Federal agencies have added 7.1 million square feet of sustainable Federal building space, contributing to a total of 2,525 sustainable Federal buildings or 207 million square feet across the entire Government portfolio by FY 2019. The Armed Forces Retirement Home's new energy efficient Scott Building in Washington, D.C., for example, was designed to reduce its environmental footprint, utilizing recycled materials from the demolition of the former building for approximately 90 percent of its foundation. The overarching strategy for the design of this project was to focus on sustainability, use available quality materials, and minimize future utility and maintenance costs, saving taxpayer funds going forward. Another innovative strategy initiated by the Department of the Treasury at the U.S. Mint in Denver implemented advanced technologies including building automation and energy management control systems, which will result in more than $18 million in energy savings over the life of the contract.
As good stewards of the environment, and through the hard work of Federal agencies to increase energy and water efficiency, increase the number of sustainable buildings, and effectively manage vehicle fleets, the Federal Government has achieved historic progress moving toward more cost-effective and efficient Federal operations under the Trump Administration.
The underlying data for the information provided above, which covers the period FY 2017 through FY 2019, is available at Sustainability.gov.
By Mary B. Neumayr and Federal Chief Sustainability Officer Charlotte Skidmore