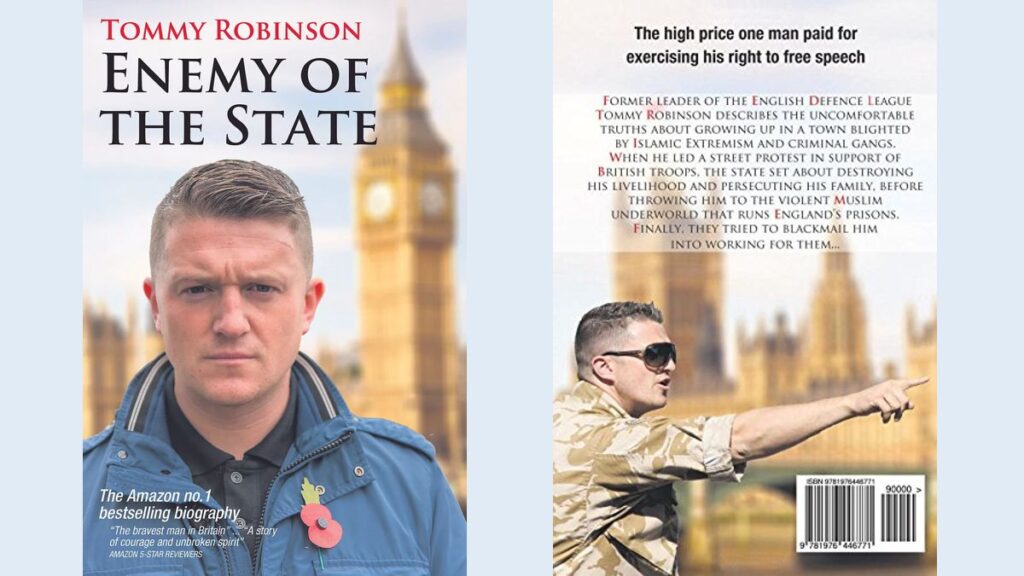 Tommy Robinson Enemy of the State
The story of Tommy Robinson's rise to national prominence, from his humble Luton upbringing to becoming the voice for Britain's patriots.
Both harrowing and at times hilarious, this is the story of the persecution of a British patriot, by his own government and the judicial system. Just an ordinary Luton man, Stephen Lennon 'became' Tommy Robinson after his attempts to highlight the dangers of radical Islam led to him being labelled a far right extremist and subjected to years of harassment, arrests and even attempts on his life. And when all else failed, Britain's security services tried to blackmail into working for them. At times barely believable, this is the true story of how ordinary British men and women are seen as the enemy by their own police and politicians.
Publication Date: December 9, 2015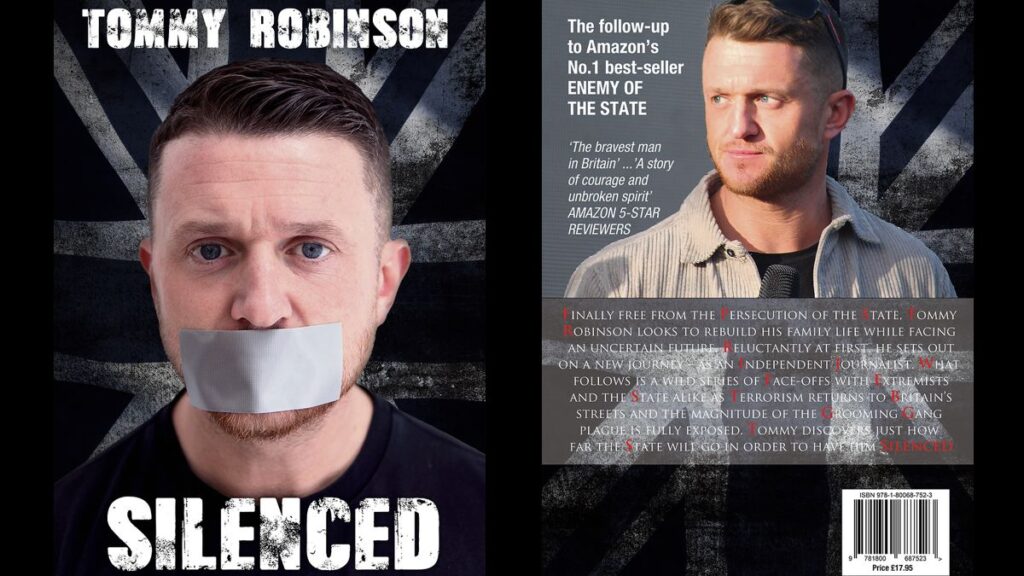 Tommy Robinson – Silenced
Finally free from the persecution of the state, Tommy Robinson looks to rebuild his family life while facing an uncertain future. Reluctantly at first, he sets out on a new journey – as an independent journalist. What follows is a wild series of face-offs with extremists and the state alike as terrorism returns to Britain's streets and the magnitude of the grooming gang plague is fully exposed. Tommy discovers just how far the state will go in order to have him silenced.
Tommy Robinson – Silenced is the follow-up to his best-selling autobiography Tommy Robinson – Enemy of the State. Tommy's newest book lets us catch up on the multitude of dramas in the life of Britain's most courageous truth-teller.
Publication Date: April 29, 2022

Hearts of Oak Podcast with Tommy Robinson
2015 Amazon best-seller, Enemy of the State, was the first time Tommy Robinson put pen to paper to tell his story and his new book 'Silenced' is an update about what has happened since then.
This week we have seen Grooming Gangs in the headlines yet again, the ineptitude of the police and their inability to stop these individuals.
Tommy has spoken out boldly on this dark topic and paid the price for his determination to expose the lies and make the media address this issue.
As a journalist, he has used his name to shine a light on the failings and injustices all over the UK and this book is a must read for anyone who has followed him either closely or at a cautious distance, get this book and let Tommy Robinson tell you, in his own words, his side of the story.