Washington, Wyoming Republicans turned on Cheney after she voted to impeach Trump over Jan. 6, 2021, riot
Former President Trump and those close to him have been attempting to persuade lawmakers in Wyoming to change the state's election laws as part of his ongoing effort to unseat GOP Rep. Liz Cheney.
This week, Trump publicly endorsed legislation that would prevent Democrats, Republicans and independents from switching party affiliations on the day of the state's primary to vote for a candidate in a different party.
State Sen. Bo Biteman introduced the legislation as part of an effort to prevent non-Republicans from voting for Cheney on primary election day, which this year is August 16.
Politico reports that Trump and the Club for Growth's David McIntosh have lobbied GOP Gov. Mark Gordon to encourage him to support the bill.
"It makes total sense that only Democrats vote in the Democrat primary and only Republicans vote in the Republican primary," the former president said about the legislation.
Trump and other Republicans are openly at odds with Cheney for voting to impeach Trump over the Jan. 6 riot.
Trump has backed a primary challenger to Cheney, Harriet Hageman, whom House Minority Leader Kevin McCarthy on Thursday endorsed.
Trump is also expected to travel to Wyoming to hold a rally in the spring after vowing to target Cheney relentlessly as he departed office last year.
By Sophie Mann
Read Original Article on JustTheNews.com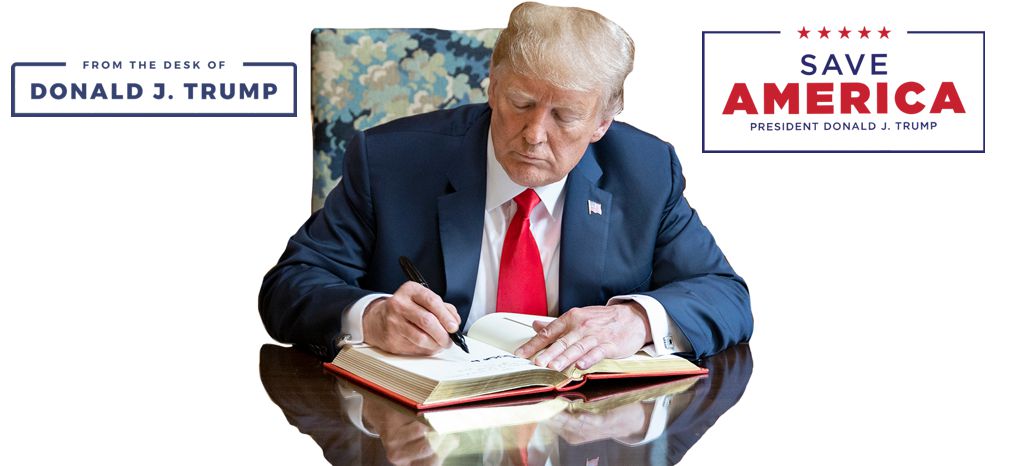 Ensures that the voters in each party will separately choose their nominees
"The Wyoming State Senate is considering SF0097, introduced by Patriot Senator Bo Biteman, to protect the integrity of Wyoming primary elections. This critically important bill ensures that the voters in each party will separately choose their nominees for the General Election, which is how it should be! It makes total sense that only Democrats vote in the Democrat primary and only Republicans vote in the Republican primary. This bill has my Complete and Total Endorsement and Support. Every Member of the Wyoming Senate should vote for SF0097. Thank you! " ~ By Donald J. Trump