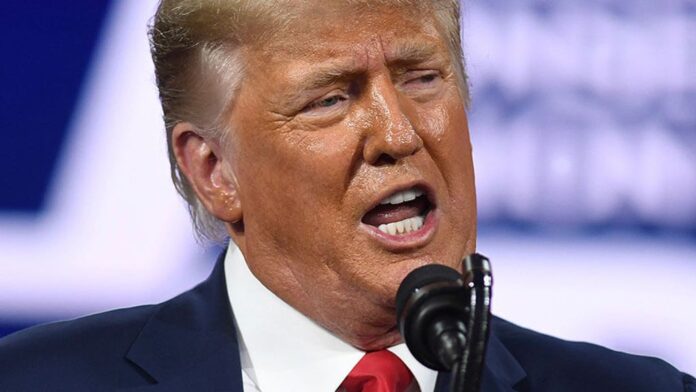 Former President Donald Trump through a lawyer and White House officials placed pressure on Department of Justice (DOJ) officials to probe the 2020 election results and wanted the Supreme Court to authorize a new election in key swing states, according to newly released emails.
Kurt Olsen, a Trump lawyer, was shown in one of the emails asking DOJ officials to connect him to then-acting Attorney General Jeffrey Rosen. He said that he represented Texas in the Supreme Court lawsuit against Pennsylvania and other states and that Trump "directed" him to meet with Rosen "to discuss a similar action to be brought by the United States."
A draft document attached to Olsen's December 2020 message alleges elections in Pennsylvania, Georgia, Michigan, Wisconsin, Arizona, and Nevada violated the U.S. Constitution. It asks the Supreme Court to stop the states from using their election results to appoint presidential electors to the Electoral College and to authorize them "to conduct a special election" to appoint electors.
The document was never filed.
The Texas lawsuit noted that non-legislative officials in Pennsylvania, Georgia, Michigan, and Wisconsin put into place election measures without the approval of their legislatures. Texas asked the Supreme Court to declare the election in the states unconstitutional. At least one judge said the arguments had merit, blocking certification of the election results in Pennsylvania in a separate case until her order was overturned and the case was dismissed.
The Supreme Court ultimately rejected Texas's lawsuit.
Molly Michael, an assistant to Trump, also directly sent Rosen and other DOJ officials the draft complaint Trump wanted the United States to file.
In another set of emails, Mark Meadows, who was Trump's chief of staff at the time, asked Rosen to have the DOJ investigate fraud allegations.
In one message to Rosen, Meadows sent a petition contesting the election that was submitted to Fulton County Superior Court by Trump and David Shafer, the Georgia Republican Party chairman.
Read Full Article on TheEpochTimes.com