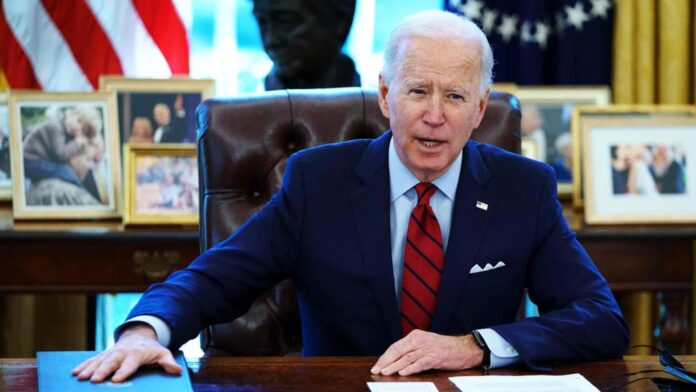 On orders of President Biden, the United States has launched an airstrike on a facility in Syria. As of this writing the exact number of killed and injured is unknown, with early reports claiming "a handful" of people were killed.
Rather than doing anything remotely resembling journalism, the Western mass media have opted instead to uncritically repeat what they've been told about the airstrike by US officials, which is the same as just publishing Pentagon press releases.
Here's this from the Washington Post:
The Biden administration conducted an airstrike against alleged Iranian-linked fighters in Syria on Thursday, signaling its intent to push back against violence believed to be sponsored by Tehran.
Pentagon spokesman John Kirby said the attack, the first action ordered by the Biden administration to push back against alleged Iranian-linked violence in Iraq and Syria, on a border control point in eastern Syria was "authorized in response to recent attacks against American and coalition personnel in Iraq, and to ongoing threats."
He said the facilities were used by Iranian-linked militias including Kaitib Hezbollah and Kaitib Sayyid al-Shuhada.
The operation follows the latest serious attack on U.S. locations in Iraq that American officials have attributed to Iranian-linked groups operating in Iraq and Syria. Earlier this month, a rocket attack in northern Iraq killed a contractor working with the U.S. military and injured a U.S. service member there.
So we are being told that the United States launched an airstrike on Syria, a nation it invaded and is illegally occupying, because of attacks on "US locations" in Iraq, another nation the US invaded and is illegally occupying. This attack is justified on the basis that the Iraqi fighters were "Iranian-linked," a claim that is both entirely without evidence and irrelevant to the justification of deadly military force. And this is somehow being framed in mainstream news publications as a defensive operation.
This is Defense Department stenography. The US military is an invading force in both Syria and Iraq; it is impossible for its actions in either of those countries to be defensive. It is always necessarily the aggressor. It's the people trying to eject them who are acting defensively. The deaths of US troops and contractors in those countries can only be blamed on the powerful people who sent them there.
Read Full Article on CaitlinJohnson.com
About Caitlin Johnson
Caitlin Johnson considers herself a rogue journalist, bogan socialist, anarcho-psychonaut, guerilla poet, utopia prepper. She is proudly 100 percent reader-funded through Patreon and Paypal. Read Caitlin's articles on Medium here or on Steemit here, follow her on Twitter here, and follow her on Facebook here. You can also subscribe to this website's mailing list here.