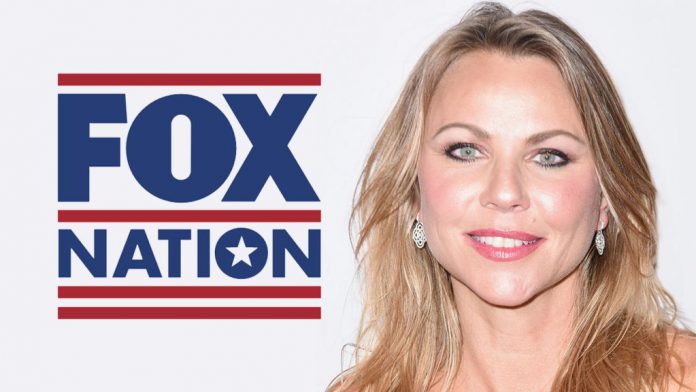 Lara Logan is an award-winning journalist who turns her fearless investigative eye to America's political, social and economic war zones to reveal the truth behind the mainstream narrative of today's most divisive issues. She has her own show, Lara Logan Has No Agenda on FOX Nation and also guests on numerous FOX News programs sharing her expert knowledge on many topics.
Lara Logan Has No Agenda: Surrendering Afghanistan
What's really happening in Afghanistan? Lara Logan dives into the Taliban's takeover and brings clarity to the situation on the ground in this new Fox Nation special.
Lara Logan Has No Agenda: Big Tech, Big Brother
Your life. Your privacy. For Sale. Lara Logan investigates the state of Big Tech's invasion of your personal data and whether they can ever be reined in.
Lara Logan witnesses gun battle at U.S.-Mexico border
"Another day at the border." Watch Lara Logan witness first-hand a fire fight raging in the early morning hours across the U.S.-Mexico border.
Lara Logan Has No Agenda: Return to the Border
Lara Logan is relentless in her search for the truth at the border. Watch her expose the threats that are lurking right on our doorstep in a brand new season of "Lara Logan Has No Agenda," only on Fox Nation
Lara Logan Has No Agenda Season 3
Lara Logan takes on the current state of affairs for America's veterans — from those still serving overseas in a humanitarian effort to the ones who carry out the creed to leave no man behind.
Lara Logan Has No Agenda: The Social Invasion
Lara Logan hunts down the truth on the rise of socialism in America, and the groups that are pushing the movement forward by whatever means possible.
Lara Logan Faces Off with Antifa
What is Antifa? Lara Logan examines the far-left activist group who have taken center stage amid country-wide protests. Find out more about the organization in "Lara Logan Has No Agenda."
Fox Nation's Happy Hour
Tom Shillue hosts Lara Logan, Rachel Campos-Duffy and Brian Kilmeade for a boozy trivia night in Fox Nation's Happy Hour!
Lara Logan speaks to Black Rifle Coffee leaders
Black Rifle Coffee is one of the most successful veteran-owned businesses in America — and also one of the most controversial. Lara Logan dives into the thriving business and finds out what sets them apart from other coffee companies around the world.
Lara Logan answers viewers' questions
You asked & Lara answered! Check out "Your Agenda, Questions with Lara" where Lara Logan answers a viewer's question about why she has typically reported from dangerous areas around the world throughout her career
Nick Sandmann speaks out to Lara Logan
"I wasn't treated like a kid. I was treated as someone that could be used for gain. I was used as an object, as an advantage for other people." 'Covington kid' Nick Sandmann speaks out to Lara Logan about his experience after the media painted him as a villain for his part during a confrontation at the Lincoln Memorial
Lara Logan tackles bias in the media
"We're not always aware of our own bias and I'm no different. But one of the most significant things I learned over the past three decades is that liberal bias is framed as honest. An imperfect, but noble struggle for the truth on one side, not so on the other." – Lara Logan
Lara Logan takes on Antifa
Lara Logan is harassed by Antifa protesters as she tries to take a deeper look at their inner workings and why the far-left militant group has received relatively favorable coverage from the media. Watch the latest episode of 'Lara Logan Has No Agenda' now on Fox Nation.
Laura Logan exposes the truth on media bias
The media works tirelessly to shape their agenda. Lara Logan is pulling back the curtain on their bias. Watch Season 2 of 'Lara Logan Has No Agenda.
Lara Logan Has No Agenda' Season 2 Coming April 13th
Lara Logan takes on media bias in the upcoming season of 'Lara Logan Has No Agenda,' coming to Fox Nation April 13th.
Lara Logan witnesses rescue at the border
Lara Logan travels with Border Patrol agents as they rescue a family of three, who had been on the road from Ecuador for 15 days and were in desperate need for medical attention.
Lara Logan gets exclusive look at border processing center
Lara Logan gets an exclusive walk through of a McAllen, Texas processing center with Border Patrol Commissioner Mark Morgan.
Lara Logan on impact of cartels, sex trafficking in Mexico
Lara Logan breaks down what she learned during her investigation of the cartels and sex trafficking in Mexico for her Fox Nation special, 'Lara Logan Has No Agenda.'
Lara Logan surrounded by Mexican police while shooting Fox Nation series
Get the real story of what's happening at the border in in the brand new series, 'Lara Logan Has No Agenda: The Border Crisis'
Lara Logan hunts down the truth at the border
Lara Logan isn't backing down on getting the truth on what's happening at the border in her new docuseries, 'Lara Logan Has No Agenda.'
Lara Logan gets the truth of what's happening at the border
Lara Logan isn't backing down on getting the truth on the most controversial issues at the border in her new docuseries, 'Lara Logan Has No Agenda.'