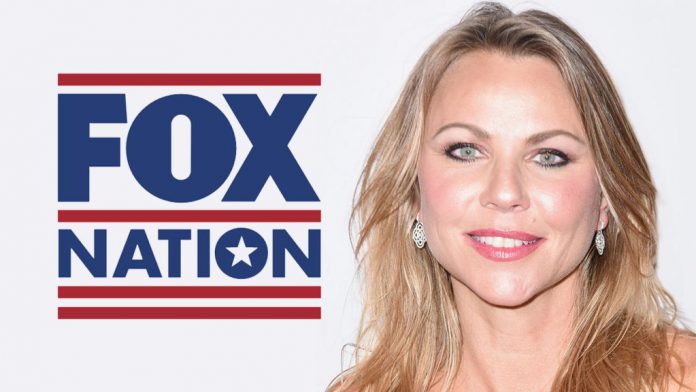 Award-winning journalist Lara Logan turns her fearless investigative eye to America's political, social and economic war zones to reveal the truth behind the mainstream narrative of today's most divisive issues.
Lara Logan tackles bias in the media
"We're not always aware of our own bias and I'm no different. But one of the most significant things I learned over the past three decades is that liberal bias is framed as honest. An imperfect, but noble struggle for the truth on one side, not so on the other." – Lara Logan
Lara Logan takes on Antifa
Lara Logan is harassed by Antifa protesters as she tries to take a deeper look at their inner workings and why the far-left militant group has received relatively favorable coverage from the media. Watch the latest episode of 'Lara Logan Has No Agenda' now on Fox Nation.
Laura Logan exposes the truth on media bias
The media works tirelessly to shape their agenda. Lara Logan is pulling back the curtain on their bias. Watch Season 2 of 'Lara Logan Has No Agenda.
Lara Logan Has No Agenda' Season 2 Coming April 13th
Lara Logan takes on media bias in the upcoming season of 'Lara Logan Has No Agenda,' coming to Fox Nation April 13th.
Lara Logan witnesses rescue at the border
Lara Logan travels with Border Patrol agents as they rescue a family of three, who had been on the road from Ecuador for 15 days and were in desperate need for medical attention.
Lara Logan gets exclusive look at border processing center
Lara Logan gets an exclusive walk through of a McAllen, Texas processing center with Border Patrol Commissioner Mark Morgan.
Lara Logan on impact of cartels, sex trafficking in Mexico
Lara Logan breaks down what she learned during her investigation of the cartels and sex trafficking in Mexico for her Fox Nation special, 'Lara Logan Has No Agenda.'
Lara Logan surrounded by Mexican police while shooting Fox Nation series
Get the real story of what's happening at the border in in the brand new series, 'Lara Logan Has No Agenda: The Border Crisis'
Lara Logan hunts down the truth at the border
Lara Logan isn't backing down on getting the truth on what's happening at the border in her new docuseries, 'Lara Logan Has No Agenda.'
Lara Logan gets the truth of what's happening at the border
Lara Logan isn't backing down on getting the truth on the most controversial issues at the border in her new docuseries, 'Lara Logan Has No Agenda.'