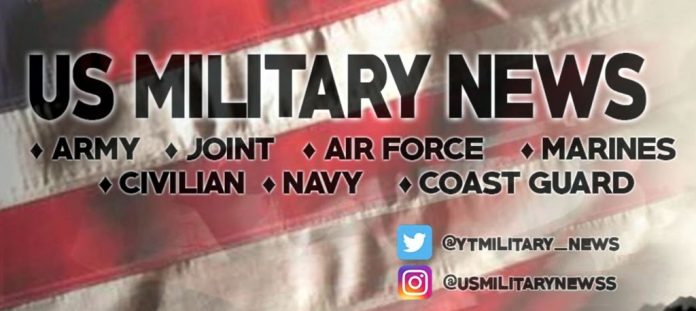 US Military News Channel brings you footage from the Army, Navy, Marine Corps, Air Force, and Coast Guard. Latest videos of weapons, aircraft, tanks, ships, guns, artillery, vehicles, military operations and technologies are posted on our channel daily.
Video 1: Iranian Ships Fire Rockets as US Aircraft Carrier Enters Persian Gulf
A US aircraft carrier sailed into the Persian Gulf on Friday, becoming the first since America's withdrawal from the Iran nuke deal and breaking the longest carrier absence in the volatile region since at least the September 11 terror attacks.
Video 2: What is this? The Real F-52 Fighter Jet?
"In November we started delivering the first F-52s and F-35 fighter jets," Trump said. "We have a total of 52 and they've delivered a number of them already a little ahead of schedule."The aircraft that appears in Call of Duty: Advanced Warfare and is clearly based on early 1990s-era Lockheed Martin concepts for the Naval Advanced Tactical Fighter and the later A/F-X—both of which were based on the YF-22 demonstrator aircraft that eventually became the F-22 Raptor.
Video 3: High Alert: US B-52 Bombers Fly Close to China's Guangdong Province
High Alert: US B-52 Bombers Fly Close to China's Guangdong Province A pair of US B-52 Stratofortress strategic bombers reportedly flew within 250 kilometers of Guangdong's coastline in southern China on Tuesday afternoon, according to Taiwan media and Aircraft Spots, a Twitter group that tracks aircraft movement and the deployment of the US Air Force. The two long-range bombers, bearing registration numbers 57-1454 and 60-0360 with call signs HERO01 and HERO02, were spotted above the Bashi Channel between Taiwan and the Philippines and were believed to have come from the US outpost of Guam.
Video 4: The U.S. Navy's Next Advanced Aircraft Carrier is 70% Complete
The USS John F. Kennedy, the second of the US Navy's Gerald R. Ford-class advanced nuclear-powered aircraft carriers, has reached 70% completion, according to the shipbuilder Huntington Ingalls. Like the first-in-class Gerald R. Ford, the Kennedy is being constructed using a modular technique, in which smaller parts of the ship are welded to form larger chunks, called superlifts, that then come together.
Video 5: Here's What An America F-22 Raptor Fighter Pilot Had To Say About Russia Su-57 Stealth Fighter
After watching an F-22 Raptor twist and turn last week during an impressive demonstration at Langley Air Force Base in Virginia, we asked the 1st Fighter Wing's commander if he's worried about Russia's new Su-57 stealth fighter. "It's always good to be chased," Colonel Jason Hinds, commander of the 1st Fighter Wing, told Business Insider. "When people are trying to beat you, you know you got an impressive airplane."
Video 6: These are the World's Newest Aircraft Carriers
These ships, like France's Foudre and Britain's HMS Ark Royal didn't even have large flat decks, because seaplanes could only take off from the surface of the ocean after being placed on the water. The US, UK, China, India and Italy are all either in the process of building new flattops, or are in the final stages of planning. Aircraft carriers that support fixed-wing, smaller helicopter carriers are being built, and may be upgraded to carry aircraft like the F-35b, which has vertical take-off and landing (VTOL) capabilities.
Video 7: Here's How the MQ-25 Could Save the Aircraft Carrier From Becoming the Next Battleship or Not
The Navy originally planned to procure a total of seventy-two MQ-25As, divided into four drone detachments, with one assigned to each carrier air wing plus several spares. A corresponding drone control console would be installed on each carrier, with the USS George H. W. Bush and the Dwight Eisenhower first in line. However, in October 2017, the Navy announced it would only fund the purchase of four MQ-25s up front—and then decide whether to procure the remaining sixty-eight.
Video 8: Here's What the F-22 will do in a Fight with China
The Commander of Pacific Air Forces, Gen. Charles Brown, has an idea of what that role might look like. While the Chinese are certain to try to jam U.S. communications in the event of a conflict, Brown wants the F-22 to frustrate and confuse the Chinese. The idea has been dubbed "Rapid Raptor" and features four escort F-22s and a USAF C-17 transport plane to be deployable within 24 hours to go anywhere in the PACOM area of responsibility.