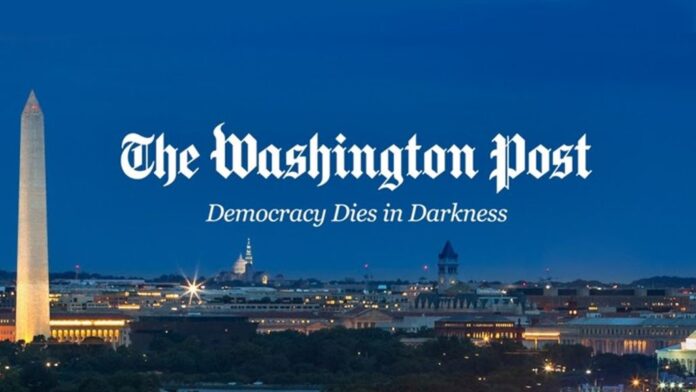 The Washington Post quietly has walked back its claims regarding the theory that the virus that causes COVID-19 escaped from a laboratory in Wuhan, China.
The paper in February 2020 published an article claiming the idea was a "conspiracy theory" that had been "debunked." The article attacked Sen. Tom Cotton (R-Ark.), who called for an investigation into the origins of the CCP (Chinese Communist Party) virus.
"We don't know where it originated, and we have to get to the bottom of that," Cotton said during an appearance on Fox News. "We also know that just a few miles away from that food market is China's only biosafety level four super laboratory that researches human infectious diseases."
But The Post asserted the theory that the lab was involved was debunked, quoting a political science professor and a professor of chemical biology to support the claim.
"There's absolutely nothing in the genome sequence of this virus that indicates the virus was engineered," Richard Ebright, a professor of chemical biology at Rutgers University, was cited as saying. "The possibility this was a deliberately released bioweapon can be firmly excluded."
The headline for the article was modified in recent days to "Tom Cotton keeps repeating a coronavirus fringe theory that scientists have disputed," from "Tom Cotton keeps repeating a coronavirus conspiracy theory that was already debunked."
In addition, The Post added a correction.
"Earlier versions of this story and its headline inaccurately characterized comments by Sen. Tom Cotton (R-Ark.) regarding the origins of the coronavirus. The term 'debunked' and The Post's use of 'conspiracy theory' have been removed because, then as now, there was no determination about the origins of the virus," the paper stated.
Read Full Article on TheEpochTimes.com