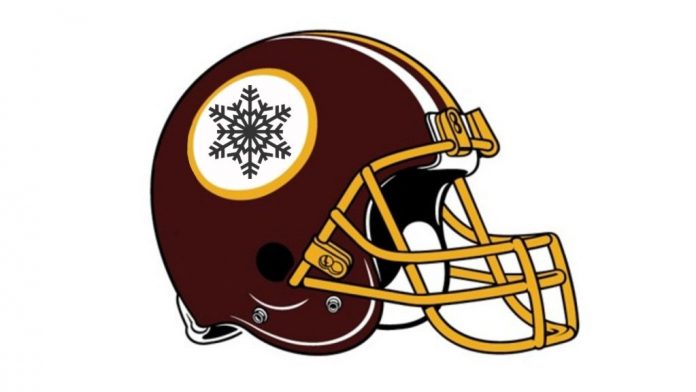 Transcript
Fellas, no more casino. What are you going to do?
With the way we're going right now, when we have a regular NFL season next year, this is what it's going to be like.
And we're back at Social Justice Stadium. The kneeling of the national anthem just wrapped up and now the opening drive for the Washington Snowflakes.
Snowflakes start at their own 25, hand it off, up the middle for a gain of 5. [Ref's whistle]
I can't believe they just took someone's land like that. Wait, what's this?
It looks like the coach of the Snowflakes is offering an official apology and now they're giving the 5 yards back.
Well, that was the right thing to do. Second down now, quarterback drops back throws down the sideline and incomplete.
I think they're going to review this one, let's take a look. Yeah, it looks like the ball hit the ground first. Let's hear from the referee.
After further review, the receiver did not catch the ball, but it looked like he really, really tried, like super hard to catch it, so we're calling it a completion and giving him a participation trophy.
Wow, now the defender seems very triggered by the reversal. Looks like they're sending a team psychologist out there for one on one counseling. 
He just needs a little time and a safe space and he'll be back. Fresh set of downs for the Snowflakes. Ball is snapped. The QB throws deep and it's caught in the end zone. Touchdown Snowflakes! 
No, normally the crowd would be going wild, but that's just an affirmation of aggression and this crowd's too woke for that.
The coaches now are meeting with the refs and, yep, they're awarding both team's a touchdown on that one.
Well, it's only fair. I predict his game is going to end in a tie. Remember, the concept of winners and losers is merely a social construct.
We'll take a quick break and be back after this word from Gillette, makers of the Trans 5 Razor.
The razor for the man who identifies as a woman, but whose beard is still entrenched in the patriarchy.
Stick around, you're watching the NFL on MSNBC.