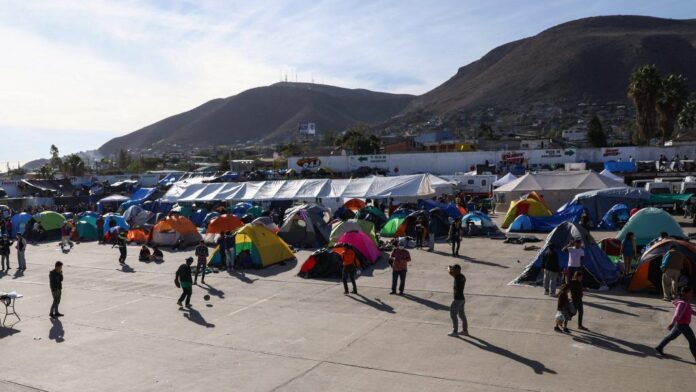 Former President Donald Trump's administration forced some illegal immigrants to leave the United States without their children, according to a new watchdog report.
Immigration and Customs Enforcement (ICE), an arm of the Department of Homeland Security (DHS), removed at least 348 parents after June 2017 "without documenting that those parents wanted to leave their children in the United States," the DHS Office of Inspector General said in the new report.
"In fact, ICE removed some parents without their children despite having evidence the parents wanted to bring their children back to their home country," the office said.
Trump administration officials previously disputed accusations that illegal immigrants were removed without their children if they wanted their kids removed with them.
"Every parent had the choice to bring the child back with them when they were removed. The ones who did not bring the children with them made the choice not to have the child accompany them," then-DHS Secretary Kirstjen Nielsen told members of Congress during a Dec. 20, 2018 hearing.
"There was no parent who has been deported, to my knowledge, without multiple opportunities to take their children with them," she added during a congressional hearing about three months later.
Nielsen cited parents' conversations with the U.S. officials effecting their removal, communications between the parents and their home country's consulate or embassy, and court orders requiring the government to confirm the parents' decisions regarding their children.
Elsewhere, officials indicated there was a process to determine whether immigrants who were being removed wanted to take their children with them.
Then-ICE Executive Associate Director of Enforcement and Removal Operations Matthew Albence told members of Congress in mid-2018 that ICE policy "dictates how reunification may occur" and that officials could "go into each file and see the records that are there," enabling them to "make a note that the parent declined reunification."
Around the same time, DHS said in a fact sheet ICE "will seek to reunite verified family units and link their removal proceedings so that family units can be returned to their home countries together."
But DHS Inspector General Joseph Cuffari, a Trump nominee, found that ICE "did not have clear guidance to include any prescribed process or procedure requiring officers to ascertain, document, or honor parents' decisions as to whether to leave their children in the United States when they were removed."
Read Full Article on TheEpochTimes.com