As CompassCare's Buffalo office reopened months after being firebombed, Rev. Jim Harden, the president and CEO of the pregnancy service provider vows to continue their work and calls on Americans to value human lives.
"This is the most important cultural moment in 150 years," he told The Epoch Times.
Respecting human lives including those unborn ones will not only benefit the United States economically but also help restore respect in society.
"There's no sustainable economic model for a flat or declining population base in any nation. The basic unit of an economy is a human being," he said. "[However] it's not just we want healthy economies, it's because we want healthy people, we have to start valuing people again. That's when we'll start to see these mass shootings start to go away, we'll start to see respect for the police again, we'll start to see respect again for ourselves, we will start to see suicide rates go down."
The Buffalo office—which provides ethical medical care and comprehensive community support to women who are considering abortion—was firebombed by pro-abortion activists on June 7.
The building was heavily damaged by fire and vandalized with pro-abortion graffiti.
Harden said he has been receiving death threats too.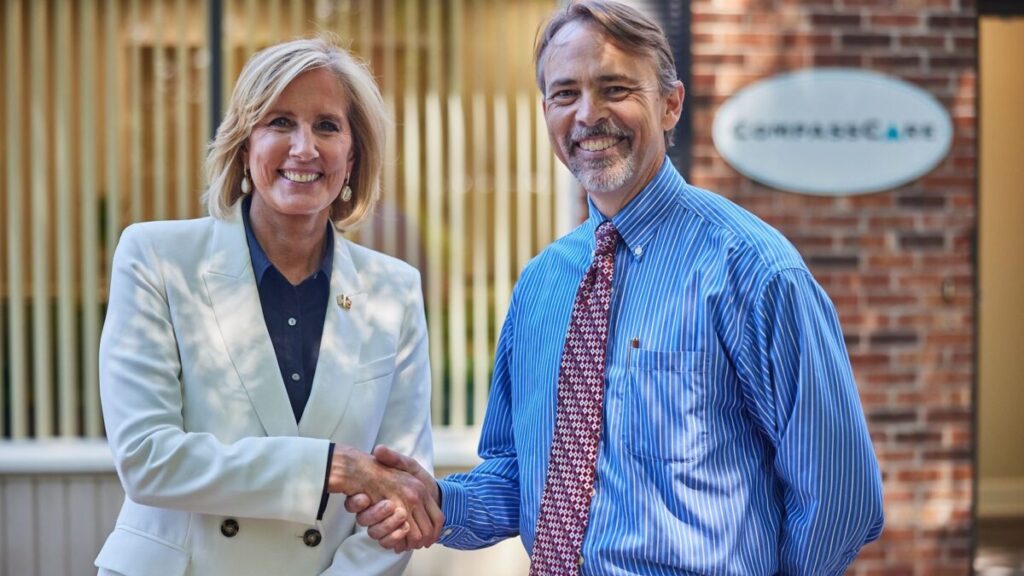 Rebuilding
It took almost two months and cost half a million dollars to reopen the office.
"Rebuilding it took 52 days. The fire was extensive, smoke damage was extensive, damaging facility and all the contents. So we had to gut the facility and start over," he said.
The rebuilding process was also slowed down because of supply chain issues, material shortages, and labor shortages.
However, CompassCare also got generous help for alternate medical space and in restoring the original facility from a church and residents in Buffalo.
Jane's Revenge, a self-claimed umbrella group for some pro-abortion groups, seemed to claim responsibility in a statement posted online six days after the attack.
As the office reopened, Harden vowed to continue CompassCare services.
By Allen Zhong
Read Full Article on TheEpochTimes.com