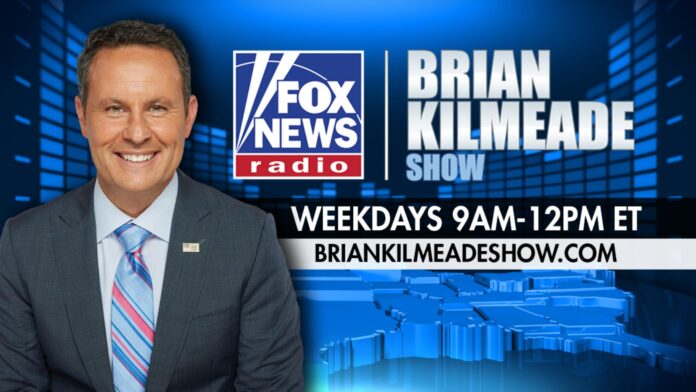 Florida GOP Senator Rick Scott joined Fox News host Brian Kilmeade on his radio show Friday when the two claimed President Joe Biden is personally creating a border crisis by halting construction on the wall which borders Mexico.
Scott demanded that Biden "needs to get his rear down" to the U.S. southern border and immediately address an immigration problem "he created." Scott cited a recent spike in arrivals and said he doubts any sizable number of migrants are being tested for COVID-19. The Florida governor-turned Republican senator agreed with Kilmeade that part of the problem is Biden "not talking to Republican governors" in Texas or Arizona. The Biden administration paused border wall construction in January and has stated that many of former President Donald Trump's actions are being re-evaluated.
Kilmeade, who co-hosts Fox & Friends on the Fox News Channel, accused Biden of aggressively ceasing all border wall construction started under former President Trump – a particularly inane move, he said, given that U.S. taxpayers already paid for the project. It was not offset by any "indirect" trade pacts as Trump promised. Despite years of Trump campaign claims that Mexico would pay for his $21.6 billion border wall project, Kilmeade inadvertently conceded that American taxpayers are in fact the ones footing the endless crescendo of construction bills. (Mexico i
"You see the wall half done, these workers literally dropped their hammers and were immediately unemployed, about five-thousand were building the wall that we paid for!" Kilmeade said. "The money is sitting in our account and this is a personal, political move by the guy who is supposed to be above it all, 78-year-old Joe Biden."
The head of the Department of Homeland Security last Wednesday told Congress he will not ask Biden to continue building 30-foot border wall segments, prompting Republican lawmakers to dismiss the staggering financial cost and instead focus on possible security threats. Scott claimed Biden "stopping the wall, opening up the border" has led to more migrants arriving.
"Are you going to be asking the president to finish the wall, and the wall that has already been appropriated by Congress?" Florida Republican Representative Carlos Gimenez asked DHS Secretary Alejandro Mayorkas during the hearing.
Read Full Article on Newsweek.com