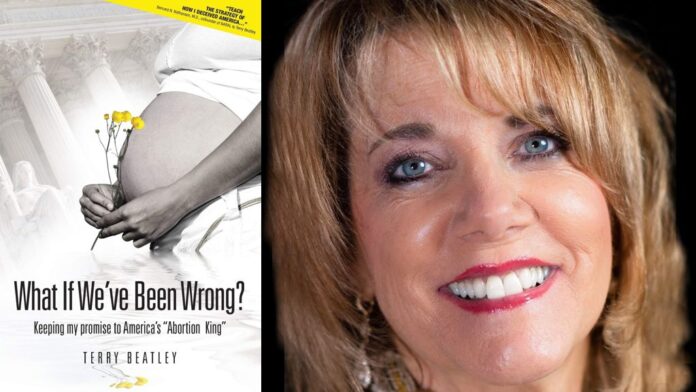 "What If We've Been Wrong" exposes the lies of the Abortion King and how he set out to deceive the public, politicians, and judges. You will learn of the Catholic Strategy and the Negro Project. 
"This has been a journey of stepping out in faith, learning how to carry my cross and then trusting the Lord for the results. Motherhood will be restored in America once again with the truth Dr. Bernard Nathanson left behind. I look forward to sharing it with you!" Terry Beatley
In a rare interview in 2009, Terry Beatley accepted the pro-life mantle of Dr. Bernard Nathanson, cofounder of NARAL who trained Planned Parenthood doctors on how to take life, not Terry promised to teach his 8-point strategy of deception that led to the decriminalization of abortion and deliver his personal parting message until it becomes common knowledge or until Roe v Wade is overturned.
In addition, Terry founded Hosea Initiative, a non-profit organization which teaches the impact of worldview through the pro-life conversion story of Dr. Nathanson. Leveraging the power of redemptive story-telling, Hosea Initiative teaches a broader understanding and the cultural context of the abortion industry's exploitation of women and children. 
Book Terry as a speaker for your next conference, church or other venue.
Buy "What If We've Been Wrong"
Book description:
Experience this compelling, true story of one doctor who deceived American judges, legislators, clergy and the public . . .
and one woman determined to fulfill the promise she made him:
to teach America the truth
and deliver the doctor's personal parting message.
You won't be able to put this book down.
In a small apartment in Manhattan, New York, the terminally-ill cofounder of America's abortion industry gave Terry Beatley his personal parting message and instructions to teach how he deceived our country.
What Dr. Nathanson revealed to her:
· provides a pathway to healing for those exploited by the lies of abortion
· exposes a racist population-control plan
· explains a deadly political maneuver called the "Catholic Strategy", and
·      reveals the profound loss of parental rights due to the fabrication of minor's reproductive rights.
Buy "What If We've Been Wrong"