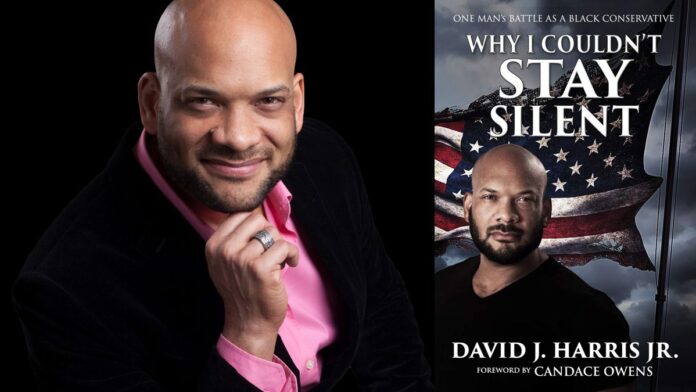 As a black man, a conservative, a father, a husband, and a Christian, David Harris Jr. could not remain silent any longer. What he witnessed during the presidential election of 2016 caused him to erupt with emotion. All of the negativity and deceit that was transpiring seemed to be casting a shadow over what he believed to be the most important issues affecting our country's future. Why I Couldn't Stay Silent tells a story of one man's pursuit to shine light in the darkness and make sense out of the gloom clouding our country's greatness. Why I Couldn't Stay Silent may challenge everything you currently believe about racism in America. David's hope is that it causes you to reflect and ponder the solutions he presents as possible answers to how we may come together and achieve excellence as a united nation. Take this journey with David Harris Jr. as he walks through the good, the bad and the ugly of being a black conservative in America.

Review
David Harris Jr. is a man driven by intense passion, strong intellect, and endless positivity. His dedication to providing a focused, honest, and inspiring message of hope is something that I believe will reverberate beyond this book and in chorus with the millions of hearts and minds that are on the brink of a shifting paradigm. ~ Candace Owens
Why I Couldn't Stay Silent is a timely written book that needs to be read. It carries an awareness to the issues of our time. David Harris Jr. along with his wife Jennifer, are up and coming voices who are addressing sensitive issues in the times that we live. Thank you David for writing this important book. ~ Bill and Beni Johnson, Pastors of Bethel Church, Redding California
There is no greater time nor person to write about this subject that David Harris Jr. David speaks for so many who may not have a voice or platform to express the very issues revealed in this book. We need a voice. Not just any voice, but one that comes from a place of love, compassion, truth and godliness. David has exhibited all of the above in this well written book. May God Bless you David and all who dare to venture into understanding the reason why we can no longer be silent. ~ Brandon Tatum, Director of Urban Outreach, Turning Point USA.

About the Author
David Harris Jr. has been married to his high school sweetheart, Jennifer, for 24 years and together they have raised two daughters, Corbin, age 22, and Skyler, age 20. He was raised in a predominantly white rural town in Northern California. Since the age of 20, he has started multiple successful businesses but is currently the founder and CEO of Uncorked Health & Wellness, a supplement lifestyle company focused on helping people live life to the fullest. He most recently founded a website aimed at bringing truth to news reporting and hosts David Harris Jr. Live, where he covers current events.