Biden inflicted an economic "Annus Horribilus" — and pensions are at risk.
Americans endured a year of economic misery in 2022, as proven by dreadful Main Street economic trends plus plunging capital markets. It was truly an economic "Annus Horribilus" and points to further pain ahead in 2023 unless aggressive policy reforms begin.
In 2022 citizens faced the toxic combination of fast-rising prices for the essential goods and services of life alongside a materially slowing growth trajectory. In fact, Real Wages — meaning personal incomes adjusted for inflation — have now declined a stunning 20 straight months. This longest-ever streak of wage depression compels citizens to cope with a massive spike in credit card debt. In fact, dangerous, high-interest credit card balances soared higher in 2022 at the fastest clip in two decades.
Given precarious household budgets, it is little wonder that Consumer Confidence tanked. The widely watched University of Michigan survey of consumer sentiment reached the lowest level in the post-WWII era. Biden and his policies sent confidence lower than during the 1970s Oil Embargo, the Dot-Com Crash, and the 2008-09 Credit Crisis.
Here is the chart, showing data back 40 years: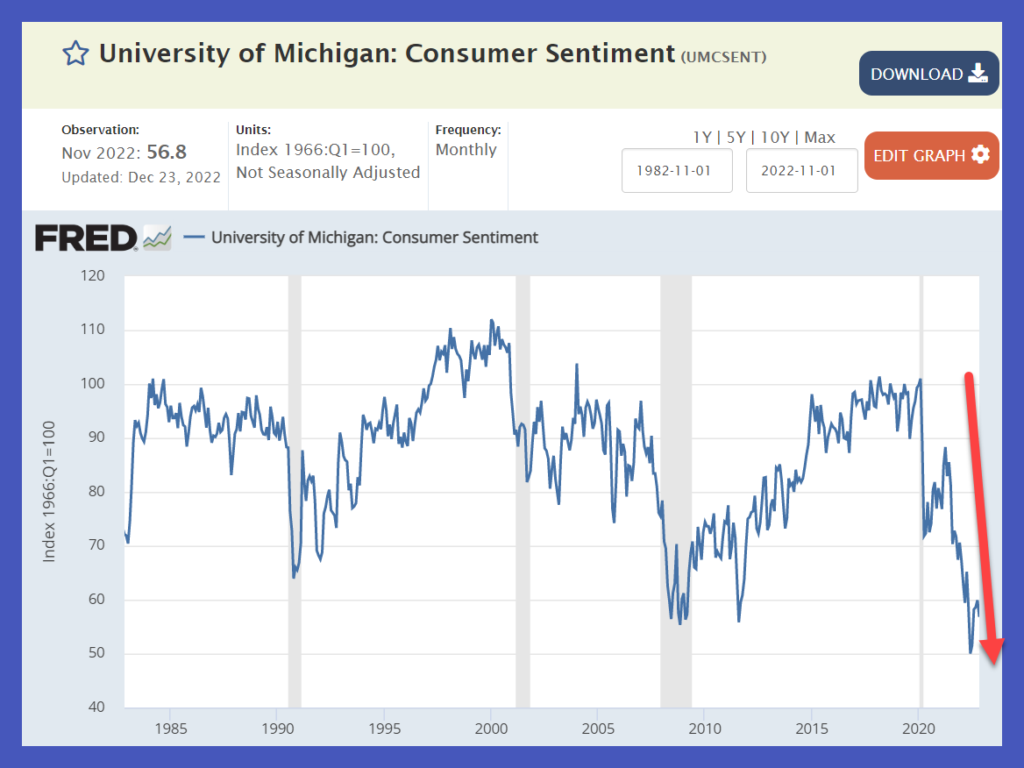 That collapse in confidence naturally led to pain for Consumer-facing companies as well. Capital Markets suffered a horrific year overall, but Consumer names fared the worst.
Here is a chart of the Consumer Discretionary Sector using the XLY, an ETF (exchange traded fund) that combines dozens of key companies into one ticker. Note the consistent downtrend all year, resulting in year-to-date whopping losses of -37%.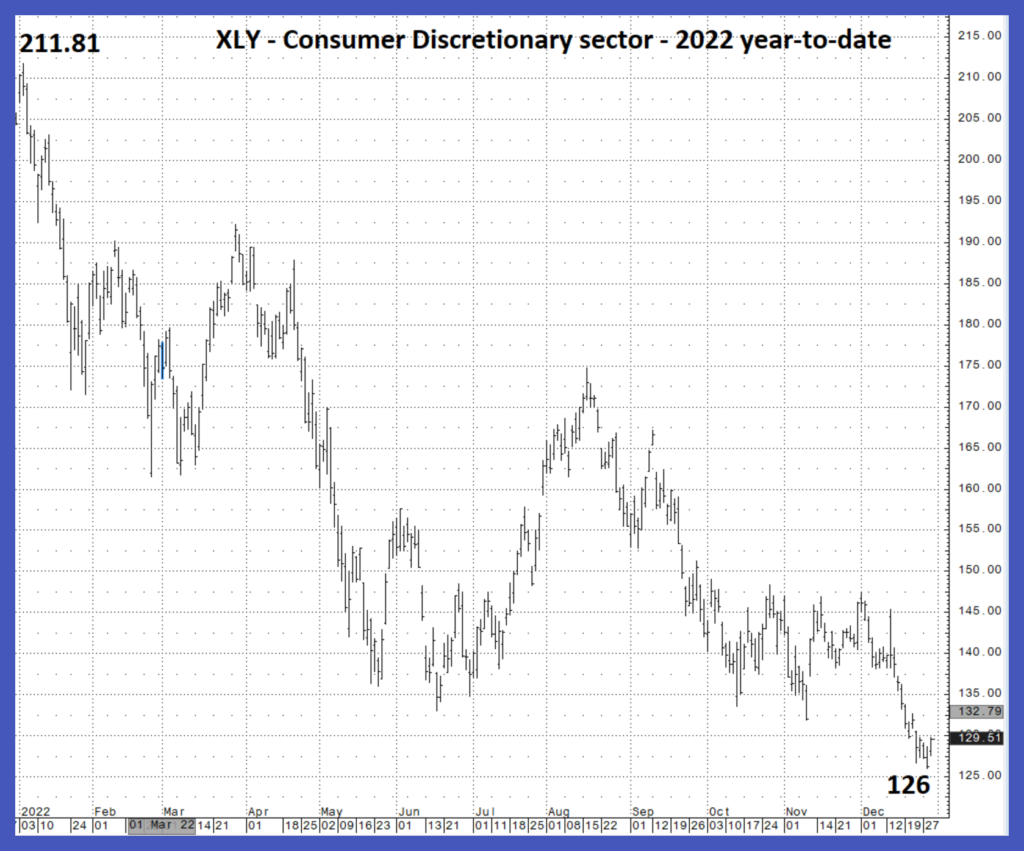 Retailers endured particular pain. Not only did many Retailers languish because of a weakened Consumer customer base, but they also struggled to persevere in an era of dominance by just a select few online commerce firms, especially Amazon and Walmart.
By Steve Cortes
Read Full Article on SteveCortes.com