Anthony Sabatini is a tough, dynamic, and most of all—a proven Conservative Fighter ready to put America First in the U.S. Congress.
State Representative Anthony Sabatini is committed to earning his spot as your Conservative Fighter in Florida.
Anthony holds the most conservative voting record in Florida. He is consistently recognized for his legislative record by the Club for Growth (95%) and is the only elected official in Florida with a 100% rating from the American Conservative Union (ACU) in 2020.
He took on the liberal media in Florida and across the nation to stand for the conservative cause.
And is the only member of the state legislature who refused to take a pension and declined taxpayer funded healthcare.
Anthony was the strongest opponent of those who wished to lock down and destroy our economy, standing with Governor Ron Desantis and launching lawsuits against curfews and face mask orders.
He was previously endorsed by the NRA and National Association for Gun Rights, and is committed to making Florida a Constitutional Carry State.
Visit the Anthony Sabatini for Congress Website

This term Anthony has sponsored legislation to:
Crack down on Big-Tech censorship: holding the tech giants accountable
Prevent election fraud: Every state must conduct a full forensic audit to ensure accountability
End illegal immigration: ensuring fairness for all Americans
Protect the 2nd Amendment: making Florida a 2nd Amendment Sanctuary
Ban transgender men from competing in girls sports: saving an American institution
Create term limits for EVERY politician: making politicians accountable to the people
Bring the President Donald J. Trump Highway to Florida: honoring our great American president
Last term, 4 of Anthony's true Conservative bills were signed into law by our Governor Ron DeSantis:
Expanding Florida's stolen valor act: prosecuting those who lie or distort their military record while running for office
Awarding attorneys fees for violations of your property rights: defending victims of big government and bureaucrats
Helping children with epilepsy: granting access to previously unavailable medicines
Abolishing a local anti-growth government board: saving taxpayer resources and your hard earned money
Visit the Anthony Sabatini for Congress Website
Visit the Anthony Sabatini for Congress Website
About Anthony Sabatini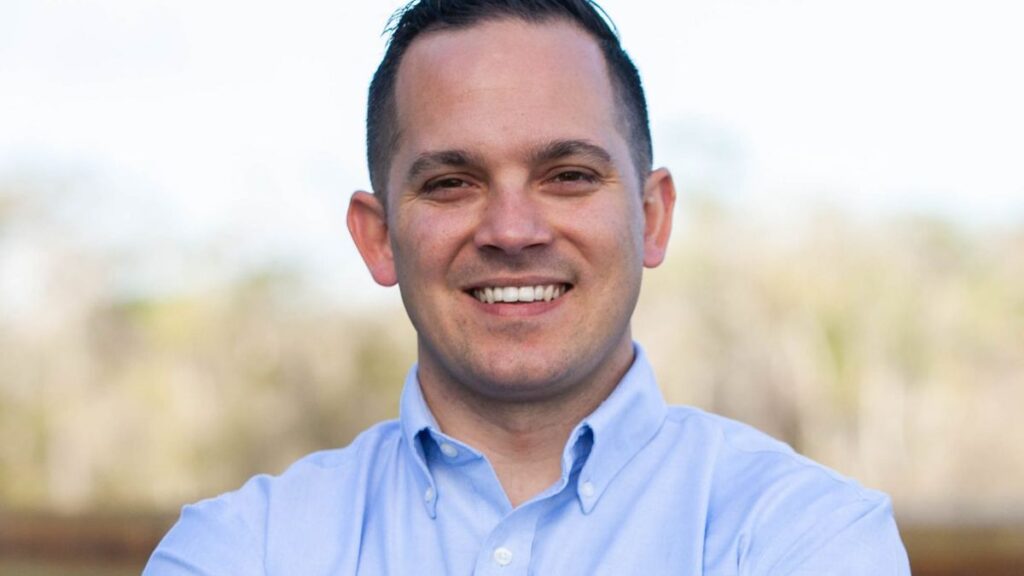 Visit the Anthony Sabatini for Congress Website
Anthony Sabatini serves as a member of the Florida House of Representatives, representing District 32 in Central Florida.
Five of his legislative bills have been signed into law by Governor DeSantis. He has filed and sponsored legislation on a variety of issues, such as legislation to crack down on Big-Tech censorship, mandate the use of E-Verify, make Florida a Second-Amendment Sanctuary, tighten election laws, eliminate corporate welfare, prohibit mandatory vaccines during COVID-19, and to prohibit transgender surgeries on children.
As an attorney, Sabatini fought the emergency orders of Florida's local governments through numerous legal battles during COVID-19.
He also serves as a captain in the Florida Army National Guard. He received his B.A. and J.D. from the University of Florida.
Read More about Anthony Sabatini
"I'm an America-First conservative and I'm running for Congress… because the Radical Left and the RINO's in Washington turned their backs on President Trump and refuse to fight for our America-First agenda.

We need a Conservative Fighter that will always put America First.

That's who I am and what I'll continue to do."
Visit the Anthony Sabatini for Congress Website