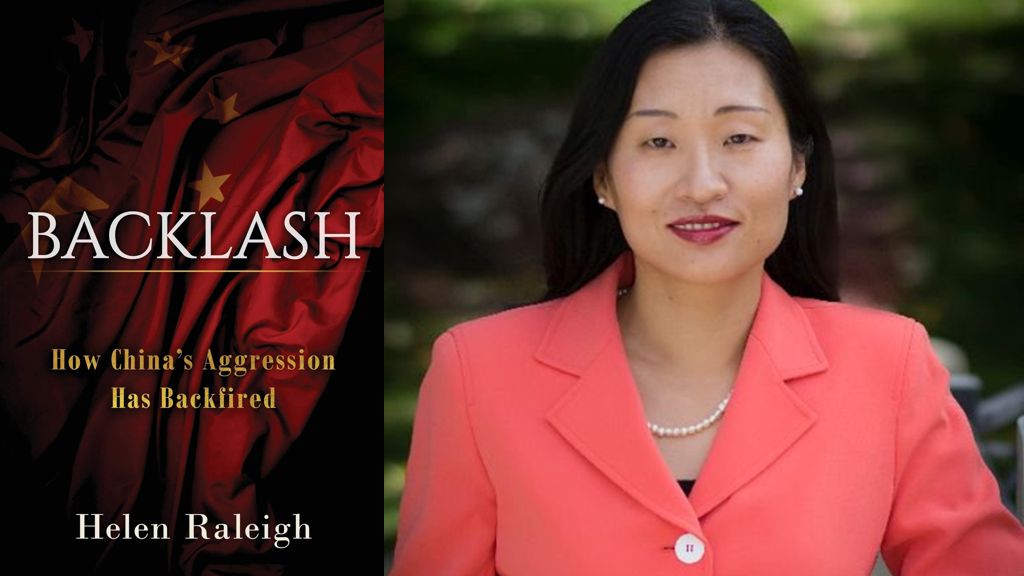 By the time one finishes reading this penetrating book of history, politics, and public health, the very real COVID-19 crisis of 2020 becomes a metaphor for China's quest for hegemony.
In Backlash: How China's Aggression Has Backfired Helen Raleigh shows how Communist China, like the virus that began there, has spread its influence aggressively around the world. She begins with China's suppression of people within its own borders. She then shows how China has asserted geopolitical influence in the neighboring South China Sea region and across the whole world, through the use of subtle and not-so-subtle tactics, as it attempts to become the most powerful nation on earth.
She concludes, however, that the Chinese aggression has backfired, as much of the rest of the world, especially powerful nations like the United States, though initially caught off guard, have begun a retaliation against China's aggression and mishandling of the COVID-19 outbreak.
About The Author
Helen Raleigh is a recognized American entrepreneur, writer and speaker. She is a senior contributor to The Federalist. Her writings have also appeared in various national media, including The Wall Street Journal, Fox News and National Review. She is the author of several books, including her award-winning autobiography, Confucius Never Said. Equally important is the fact that she was born in China and has first-handedly experienced dramatic cultural and political changes in modern Chinese history. She retains the unique perspective of having both immersed in Chinese culture and thrived in the Western, and illuminates both intimately in the text.
Backlash: How China's Aggression Has Backfired behooves every thinking American to better understand China's place in the world, as well as China's ambitions and strategies to achieve its Sino-centric goals.
Biography
Helen Raleigh, CFA, CDI.D is recognized American entrepreneur, writer and speaker. She frequently appears in TV and radio interviews and has spoken at many conferences. Helen is a senior contributor to The Federalist. Her writings also appeared in various national media, including The Wall Street Journal, Fox News and National Review. She is an author of several books, including the award-winning autobiography, "Confucius Never Said" and "Backlash: How Communist China's aggression has backfired". Her blogs can be found at HelenRaleighSpeaks.com. Please follow her on Twitter: @HRaleighspeaks