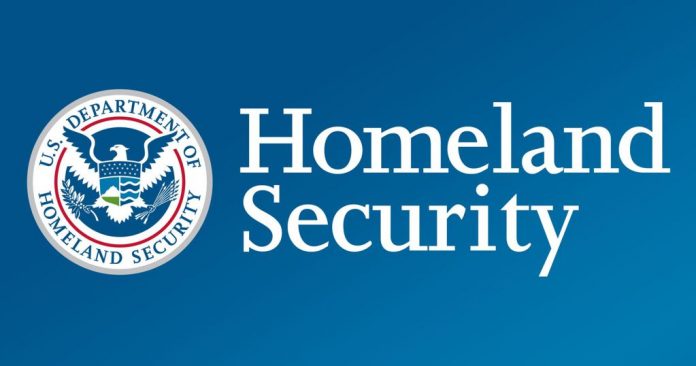 The Department of Homeland Security (DHS) said Friday it canceled two contracts to construct 31 miles of border wall in the Laredo, Texas, immigration sector along the U.S.-Mexico border.
Homeland Security claimed that the two canceled border barrier contracts "are not necessary to address any life, safety, environmental, or other remediation requirements." The funding for those contracts was previously funded with the agency's 2020 fiscal year appropriations, a news release from the agency said.
Construction and land acquisition for the two canceled Laredo projects hasn't begun, DHS said, although it said it would carry out environmental planning surrounding the two projects.
But a news release from the agency announcing the move, however, appeared to leave the door open for some border projects in the sector.
"DHS continues to review all other paused border barrier projects and is in the process of determining which projects may be necessary to address life, safety, environmental, or other remediation requirements and where to conduct environmental planning," the news release said.
The Biden administration, meanwhile, has called on Congress to vote to cancel remaining border wall funding. The DHS made note of the calls in the release, saying that Congress should provide funding for "smarter border security measures" like certain forms of technology and modernizing ports of entry.
While in his first week in office, President Joe Biden issued an executive order halting the construction of the border barrier, which was championed by former President Donald Trump during his 2016 campaign. In four years, Trump's administration constructed about 450 miles of the border wall and after leaving office, the former president has sharply criticized the Biden administration for stopping the project.
Other than the order canceling the wall, Biden has authorized dozens of other immigration-related orders that have been denounced by Republicans and some Democrats, who claimed the orders and accompanying White House messaging on immigration has led to a surge of illegal immigrants along the U.S.-Mexico border.
More than 188,000 people who crossed the border illegally were apprehended in June, according to recent Border Patrol data, representing an increase over May's apprehension figures. Border Patrol agents also recovered about 109 bodies—up from 61 in May—last month along the border.
Biden previously said that halting wall construction is necessitated because it's a waste of money and isn't effective.
"Like every nation, the United States has a right and a duty to secure its borders and protect its people against threats. But building a massive wall that spans the entire southern border is not a serious policy solution," Biden said several months ago. "It is a waste of money that diverts attention from genuine threats to our homeland security."
Read Full Article on TheEpochTimes.com