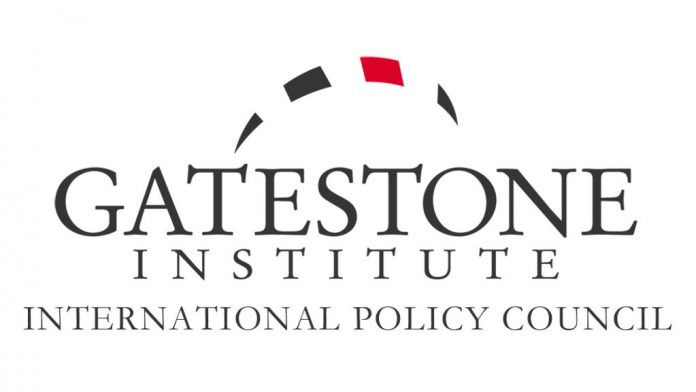 Black Lives Matter is a Marxist revolutionary movement aimed at transforming the United States into a communist dystopia. BLM states that it wants to abolish the nuclear family, police, prisons and capitalism. BLM leaders have threatened to "burn down the system" if their demands are not met. They are also training militias.
"Cutting the LAPD budget means longer responses to 911 emergency calls, officers calling for backup won't get it, and rape, murder and assault investigations won't occur or will take forever to initiate, let alone complete." — Los Angeles Police Protective League, the city's police union.
"White people are so confused in America…. If there is systematic racism today it is a racism against white people, in the sense that white people are told that they are responsible for all the evils in the world…." — Dr. Carol M. Swain, university professor and advisory board member of Black Voices for Trump.
"We are all human beings in God's image. Black Lives Matter and Antifa and organizations like that will not help us transcend racism and classism and the 'isms' that they are concerned with. There are things that can be done in the black community, but the most important thing is helping people realize to how important their own attitudes are…" — Dr. Carol M. Swain.
A recent survey by the Pew Research Center found that more than two-thirds of Americans support the Black Lives Matter movement. The high level of backing raises the question of how much the public knows about BLM.
On the surface, BLM presents itself as a grassroots movement dedicated to the noble tasks of fighting racism and police brutality. A deeper dive shows that BLM is a Marxist revolutionary movement aimed at transforming the United States — and the entire world — into a communist dystopia.
This is the first of a two-part series, which reveals:
BLM in its Own Words
"We actually do have an ideological frame. Myself and Alicia [Garza] in particular, we're trained organizers. We are trained Marxists. We are super versed on ideological theories." — BLM co-founder Patrisse Cullors, July 22, 2015.
"If this country doesn't give us what we want, then we will burn down this system and replace it. All right? And I could be speaking figuratively. I could be speaking literally. It's a matter of interpretation…. I just want black liberation and black sovereignty, by any means necessary." — BLM activist Hank Newsome, June 25, 2020.
"Stay in the streets! The system is throwing every diversionary and de-mobilizing tactic at us. We are fighting to end policing and prisons as a system which necessitates fighting white supremacist capitalist heteropatriarchal imperialism. Vet your comrades and stay focused." — BLM Chicago, Twitter, June 16, 2020.
"There's no such thing as 'blue lives.' There is no hue of a blue life. Being a police officer is an occupation. It's a job. 'All lives matter'— it's like saying the sky is blue. I haven't heard how police are on the right side of history." — BLM co-founder Alicia Garza, ktvu.com, March 30, 2018.
"It's hundreds of years of generational oppression and trauma and infrastructural racism that impacts our bodies and makes our bodies more vulnerable to something like a COVID-19." — BLM co-founder Patrisse Cullors, Hollywood Reporter, June 2, 2020.
"We say #DefundThePolice and #DefundDepOfCorrections because they work in tandem. The rise of mass incarceration occurred alongside the rise of militarized and mass policing. They must be abolished as a system." — BLM Chicago, June 13, 2020.
"We are anti-capitalist. We believe and understand that Black people will never achieve liberation under the current global racialized capitalist system." — Movement for Black Lives (M4BL), of which BLM is a part, June 5, 2020.
"'All Lives Matter,' is little more than a racist dog whistle that attempts to both delegitimize centuries of claims of global anti-Black oppression and position those who exhibit tremendous pride in their Blackness as enemies of the state. Well, we are enemies of any racist, sexist, classist, xenophobic state that sanctions brutality and murder against marginalized people who deserve to live as free people." — Feminista Jones, BLM activist.
"We stand with Palestinian civil society in calling for targeted sanctions in line with international law against Israel's colonial, apartheid regime." — BLM UK, June 28, 2020.
"We are an ABOLITIONIST movement. We do not believe in reforming the police, the state or the prison industrial complex." — BLM UK, June 21, 2020.
"Yes, I think the statues of the white European they claim is Jesus should also come down. They are a form of white supremacy. Always have been. In the Bible, when the family of Jesus wanted to hide, and blend in, guess where they went? EGYPT! Not Denmark. Tear them down." — BLM leader Shaun King, June 22, 2020.
"We are living in political moment where for the first time in a long time we are talking about alternatives to capitalism." — Alicia Garza, BLM co-founder, March 2015.
"Anti-racism is anti-capitalist, and vice versa. There are no two ways around it. To be an anti-racist must demand a complete rejection of business as usual. An end to racism demands transformation of the global political-economic setup." — Joshua Virasami, BLM UK, June 8, 2020.
Read Full Article on Gatestone.org
About Gatestone Institute
"Let us tenderly and kindly cherish, therefore, the means of knowledge. Let us dare to read, think, speak, and write."
~ John Adams
Gatestone Institute, a non-partisan, not-for-profit international policy council and think tank is dedicated to educating the public about what the mainstream media fails to report in promoting:
Institutions of Democracy and the Rule of Law;
Human Rights
A free and strong economy
A military capable of ensuring peace at home and in the free world
Energy independence
Ensuring the public stay informed of threats to our individual liberty, sovereignty and free speech.
Gatestone Institute conducts national and international conferences, briefings and events for its members and others, with world leaders, journalists and experts — analyzing, strategizing, and keeping them informed on current issues, and where possible recommending solutions.
Gatestone Institute will be publishing books, and continues to publish an online daily report, www.gatestoneinstitute.org, that features topics such as military and diplomatic threats to the United States and our allies; events in the Middle East and their possible consequences, and the transparency and accountability of international organizations.
Gatestone Institute is funded by private donors and foundations. We are grateful for any support. Gatestone Institute is a 501(c)3 not-for-profit organization, Federal Tax ID #454724565.
Nina Rosenwald, President
Naomi H. Perlman, Vice President