In 2020 and 2021, one of the best places for stock investors to have their money was in mega-cap technology stocks. In 2022, it was one of the worst.
Tech has been one of the worst-performing sectors of the year, essentially pulled down by the poor performance of software companies. As of Dec. 9, the Morningstar US Technology Index was down 28.7% for the year, underperforming the Morningstar US Market Index, which is down 18.7%.
But the collapse of so-called Big Tech has attracted attention, as recession fears and macroeconomic pressures battered their shares as the year unfolded. Among the large technology stocks that had been big winners in recent years, Meta Platforms (META), the parent company of Facebook, has lost 65.5% this year, semiconductor manufacturer Nvidia (NVDA) lost 42.1%, and Microsoft (MSFT) fell 26.3%. Even Apple (AAPL), which has remained relatively buoyant, is still on track to finish the year with worse losses than the overall market.
See this in the chart below and learn more here.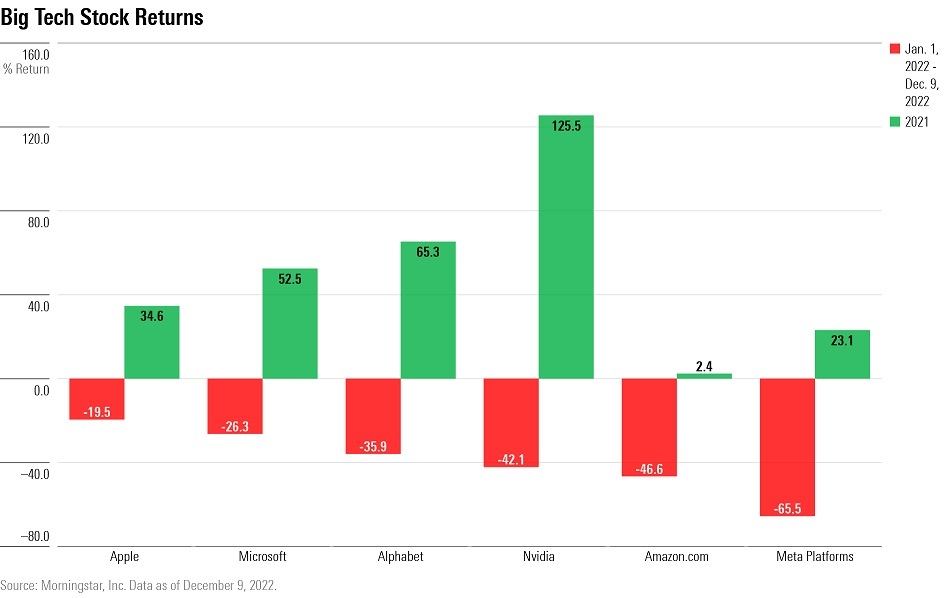 Looking at the longer-term performance of stocks, the broad index of the DOW has done quite well since the crash of 2008. See this in the chart below.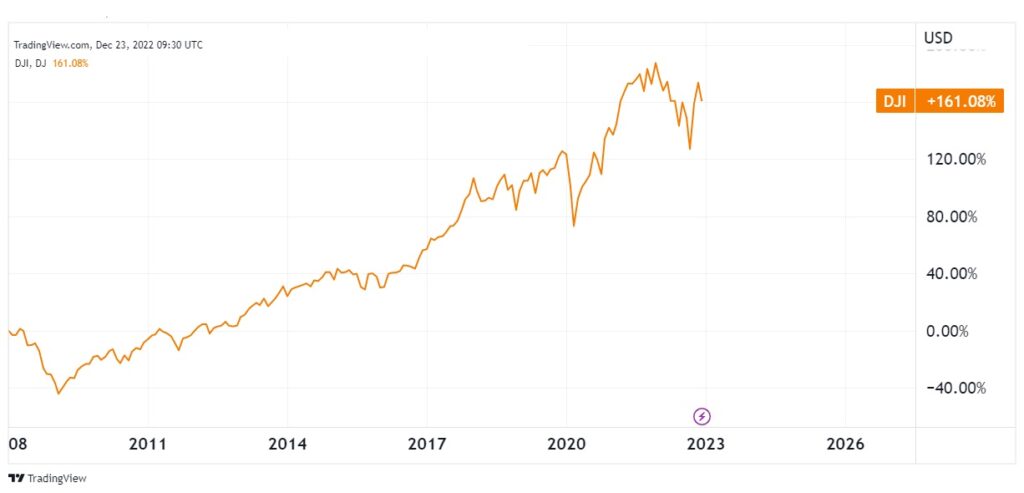 However, when looking at the broader index of the DOW and comparing them to big tech stocks, the performance of big tech has been outstanding. See this in the chart below.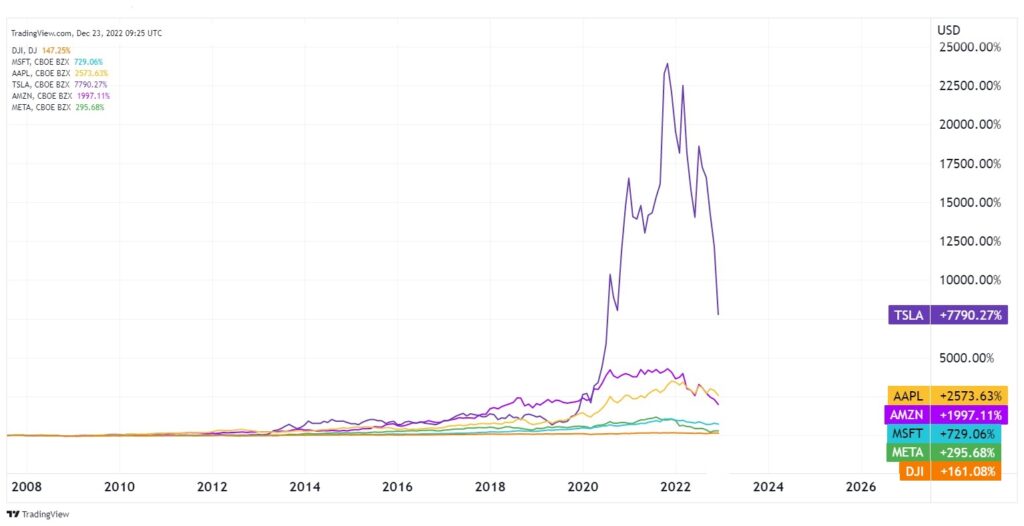 In terms of market capitalization, the rise and fall of big tech has been breathtaking and exemplifies the nearly $4 trillion in big tech market capitalization losses. See this in the chart below.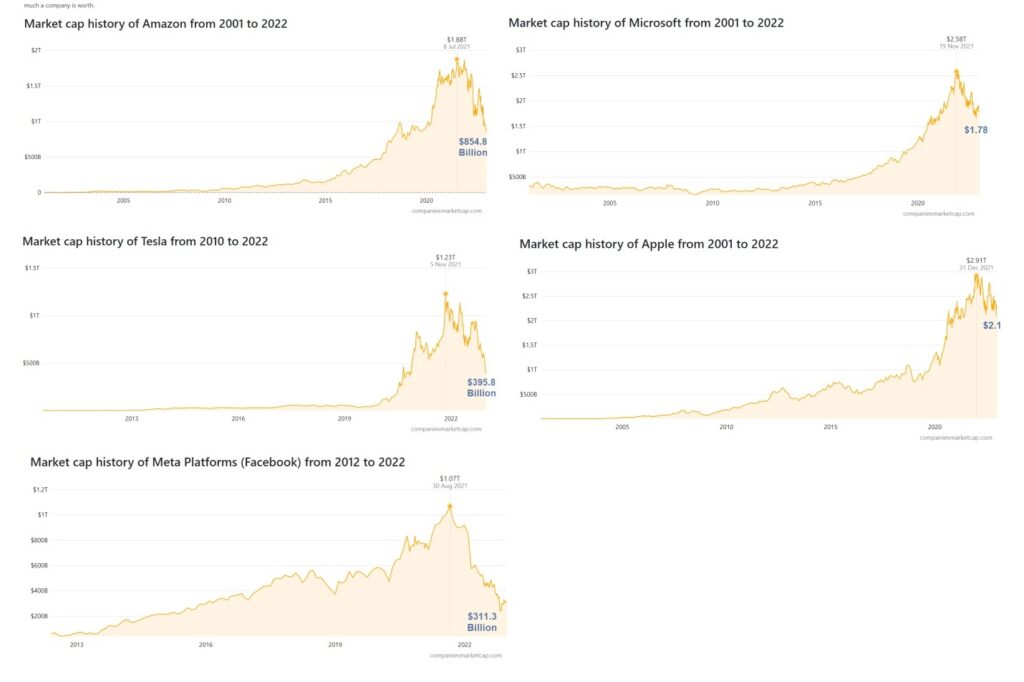 The bottom line is that though the broader stock indexes have not had a crash, big tech has. Big tech being the engine of growth in America via their "innovation," what could be the future of stocks – especially the engines of growth?
For employment, the future is clear – big tech simply will not have the endless cash as before to hire and pay employees as before, and layoffs could continue well into 2023. See the current status of big tech layoffs in the chart below and learn more here.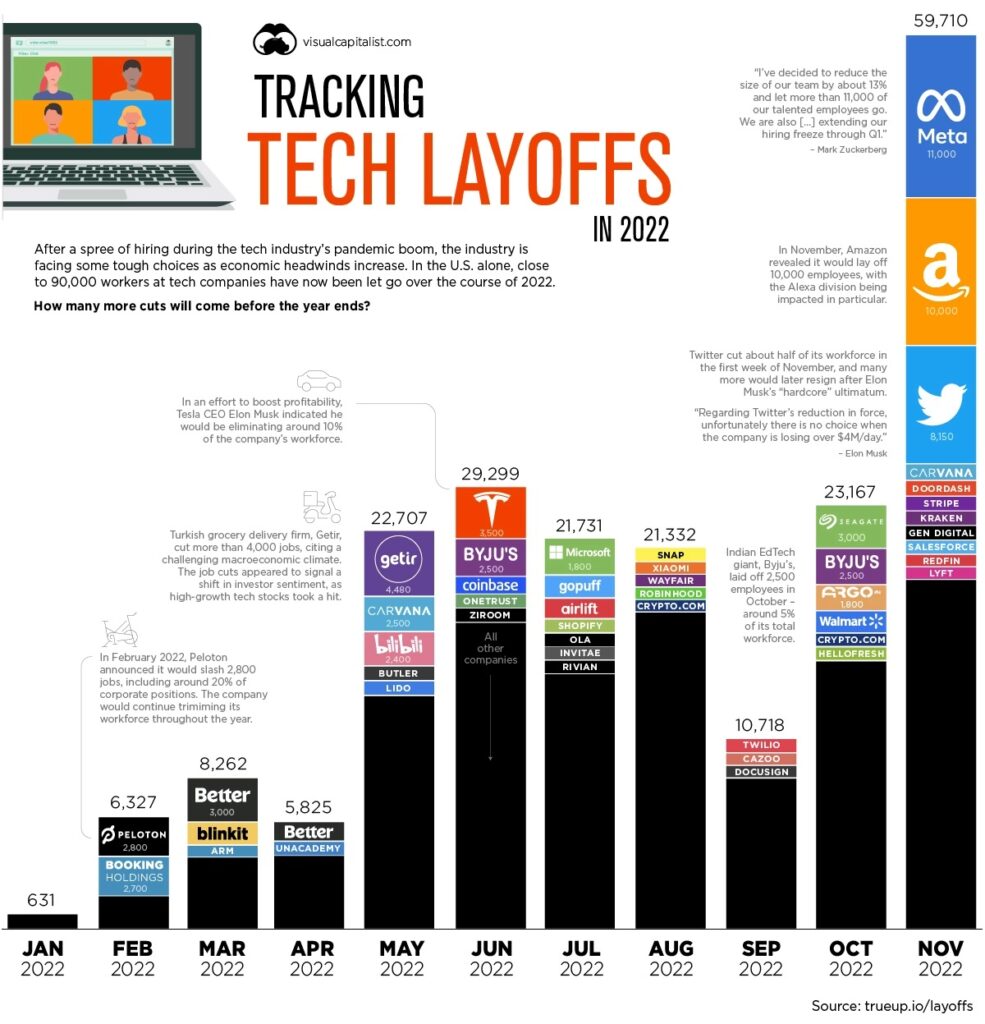 Big tech is not going away, but recently it has clearly been in a bubble. When considering the future of big tech, one can look historically at what happens to any asset class that gets into bubbles. Learn here what the phases of asset bubbles are, and see a summary in the chart below.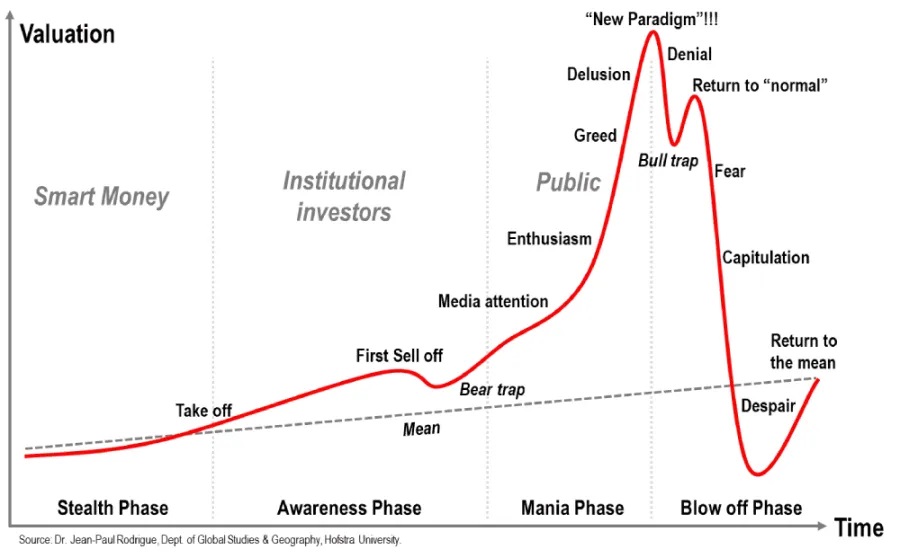 Big tech stock prices are somewhere between the capitulation phase and despair. Once big tech stocks find their bottom, they will return to the mean. The point is that the return to the heights of the big tech bubble will not return quickly.
See more Chart of the Day posts.