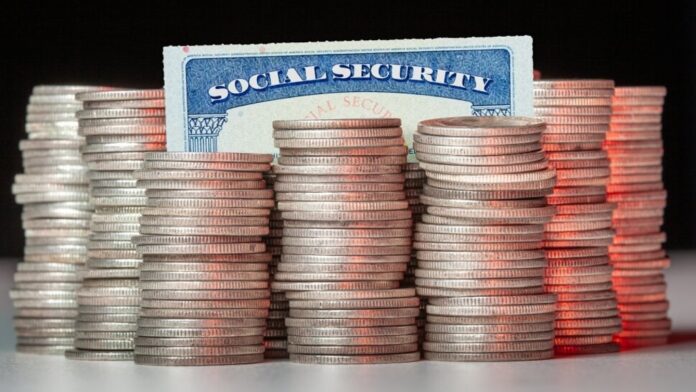 Millions of US seniors and others who receive Social Security benefits are on track for a big cost-of-living adjustment, or COLA, in early 2023 to catch up to the fiercest inflation in four decades. One group now estimates that the boost could be as high as 10.8%.
Other estimates indicate perhaps a little less. In a letter sent on Tuesday, Senior Citizens League policy analyst Mary Johnson said recipients could see an 8.7 percent COLA spike next year. The agency's COLA takes effect in December, with the updated benefits paid out beginning in January 2023.
In a little more detail, the average year-over-year increase of July, August, and September will determine the COLA applied to Social Security benefits paid in 2022. For example, if the CPI-W for August rises 5.9% and for September 5.8%, the average year-over-year increase in Q3 would be 5.9%, and the COLA for 2022 would also be 5.9%.
Using these estimates for August and September, it would produce the highest Social Security COLA since 1982 (7.4%). In recent memory, the highest COLA was 5.8% in 2009. The September value of CPI-W, to be released in about two months, will allow us to predict with some accuracy the COLA for 2022.
Note that different indexes are used to calculate inflation and hence COLAs – see an explanation here.
But the final numbers are not in, and the estimates for the Social Security COLA will be between about 6% and 11%. See this in the chart below and learn more here.
See below a table that shows historical Social Security COLAs since 1975 – see source data here.
With raging 40-year high inflation, the Social Security COLA is set to skyrocket in 2023. For many recipients, this sounds like good news – but is it? Since on an individual basis, we personally have little control over CPIs and COLAs, any increases relative to inflation are better than nothing. But as you may have guessed, CPIs are not all equal, and government is often changing the formula to compute this. See below what your COLA might be if calculated as it did in 1980 – learn more here.
Imagine a COLA north of 15%. Hence, the COLA increases one may receive will not cover the actual price increases many retirees are experiencing. One would be far better off in a more stable inflationary environment with no COLA increases at all.
Then one would have to consider that these, mandatory by law, COLA increases will need to be funded by government. Funding government does not have. But you know the solution for this – more deficit spending leading to more currency debasement and its subsequent inflationary effects.
Where this inflationary cycle ends can be frightening.
See more Chart of the Day posts.
RWR original article syndication source.