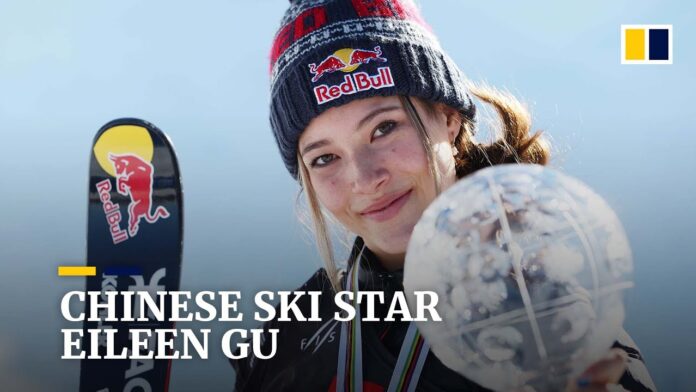 San Francisco Bay Area-born freestyle skier Eileen Gu crashed the Chinese internet after winning gold for China on her debut at the Beijing Winter Olympics, the first of three medals she hopes to claim on behalf of her mother's home country.
"The future is bright" for Gu and her teammates, reads a Feb. 8 letter from China's Winter Sports Administrative Center, congratulating them for claiming China's first gold on snow.
"Score greater glory for the Party and the people," the letter urged the team.
On China's Twitter-like Sina Weibo, the outpouring of adulation from Chinese fans for the 18-year-old champion, who is listed on the Olympic program as Gu Ailing, temporarily overloaded the site.
"Dad with Harvard, mom with Peking University and Stanford, grandmother an athlete, she herself beautiful and stylish," said one post that was shared 115,000 times.
The reception to Gu's performance sharply contrasts with the intense scrutiny faced by Zhu Yi, the figure skater who gave up her U.S. citizenship and changed her name to Yi from Beverly after deciding to compete for China in 2018.
Only a year older than Gu and also born in California, Zhu was mocked on Chinese social media for crying after falling during her competition two days in a row, knocking the Chinese team to fifth place from third in the team event.
"Stop crying, I want to cry too," wrote a Chinese Weibo user, with some others deriding her spoken Chinese and telling her to "go back to America."
Gu and Zhu are among the dozens of athletes born and raised in the United States that Beijing has enlisted to bolster its Olympic success across the field, especially in sports it historically hasn't been strong in. But the disparity in responses that the pair has received shows that the Chinese public can be unforgiving if an adopted athlete's performance fails to live up to expectations.
By Eva Fu
Read Full Article on TheEpochTimes.com