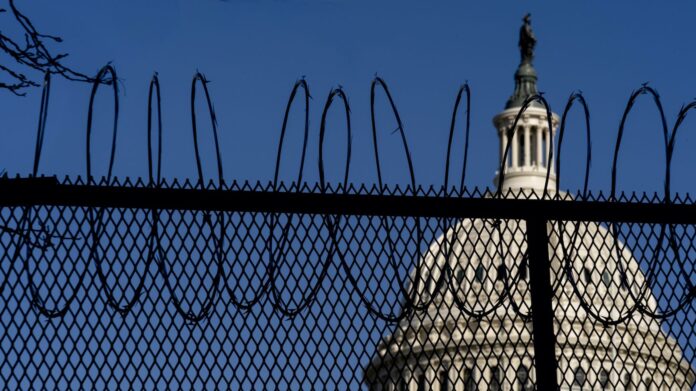 Former President Donald Trump fired back Thursday on accusations that he wanted or planned to launch a coup against the government after the elections.
A coup d'etat is defined as the "violent overthrow or alteration of an existing government by a small group." Trump told his supporters to "go home and go home in peace" as rioters descended onto the Capitol.
"I know your pain. I know you're hurt. We had an election that was stolen from us," Trump said, repeating false and evidenceless claims that the 2020 election was stolen.
In the Thursday statement, Trump hit back on accusations that he in any way supported a usurpation of power.
"I never threatened, or spoke about, to anyone, a coup of our Government," Trump said. "So ridiculous! Sorry to inform you, but an Election is my form of 'coup,' and if I was going to do a coup, one of the last people I would want to do it with is General Mark Milley. He got his job only because the world's most overrated general, James Mattis, could not stand him, had no respect for him, and would not recommend him."
Trump said he lost all respect for Chairman of the Joint Chiefs Gen. Milley after they went to St. John's Church.
"Milley choked like a dog in front of the Fake News when they told him they thought he should not have been walking with the President, which turned out to be incorrect. He apologized profusely, making it a big story, instead of saying I am proud to walk with and protect the President of the United States. Had he said that, it would have all been over, no big deal, but I saw at that moment he had no courage or skill, certainly not the type of person I would be talking 'coup' with."
"I'm not into coups!" Trump continued.
Read Full Article on DailyCaller.com