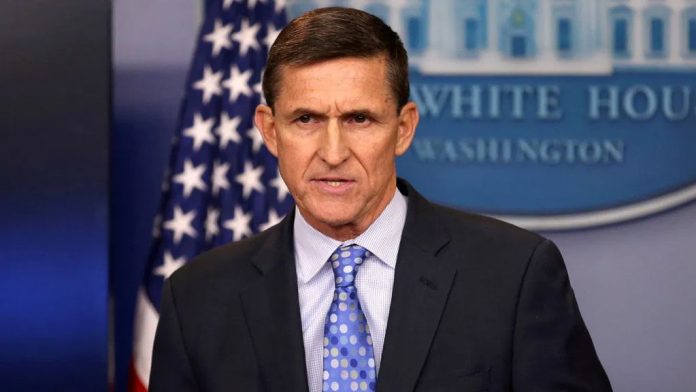 A newly declassified email that former National Security Adviser Susan Rice sent herself on President Trump's inauguration day has raised new questions about James Comey's role in the outgoing Obama administration's treatment of Michael Flynn — but the former FBI director has not yet publicly commented on the contents of the memo.
The email Rice sent to herself on Jan. 20, 2017, documented a Jan. 5 Oval Office meeting with former President Barack Obama and others, during which he provided guidance on how law enforcement should address Russian interference in the 2016 presidential race. Parts of it were released previously, but the section on Comey's response had been classified as "TOP SECRET" until now.
Acting Director of National Intelligence Richard Grenell declassified the previously redacted section of Rice's email and Sen. Ron Johnson, R-Wis., made it public on Tuesday.
susan-rice-email-01-20-17

That section says Comey suggested to Obama that the National Security Council [NSC] might not want to pass "sensitive information related to Russia" to incoming National Security Adviser Flynn.
The email pointed to what were apparently widespread concerns about Flynn's Russia contacts. Multiple sources confirmed to Fox News that what initially put Flynn on the radar was the number of interactions he had with senior Russian government officials in 2016, as laid out in various intelligence reports viewed by Obama White House officials.
Comey appeared to go a step further, however, in suggesting in that meeting that the administration might not want to share sensitive information with Flynn.
According to the email, Obama brought up that consideration, saying "he wants to be sure that, as we engage with the incoming team, we are mindful to ascertain if there is any reason that we cannot share information fully as it relates to Russia."
Comey affirmed to Obama he was proceeding "by the book," according to the note, and went on to discuss concerns about Flynn's known conversations with Russia's ambassador at the time — conversations that would play a role later in the criminal case against Flynn.
Rice wrote: "From a national security perspective, Comey said he does have some concerns that incoming NSA Flynn is speaking frequently with Russian Ambassador [Sergey] Kislyak. Comey said that could be an issue as it relates to sharing sensitive information. President Obama asked if Comey was saying that the NSC should not pass sensitive information related to Russia to Flynn."
Rice then wrote, "Comey replied, 'potentially.' He added that he has no indication thus far that Flynn has passed classified information to Kislyak, but he noted that 'the level of communication is unusual.'"
"The email makes clear that the Obama Administration did not change the way it briefed Michael Flynn—but rather that President Obama asked Director Comey 'to inform him if anything changes in the next few weeks that should affect how we share classified information with the incoming team,'" Rice representative Erin Pelton said in a statement.
Read Full Article on FoxNews.com