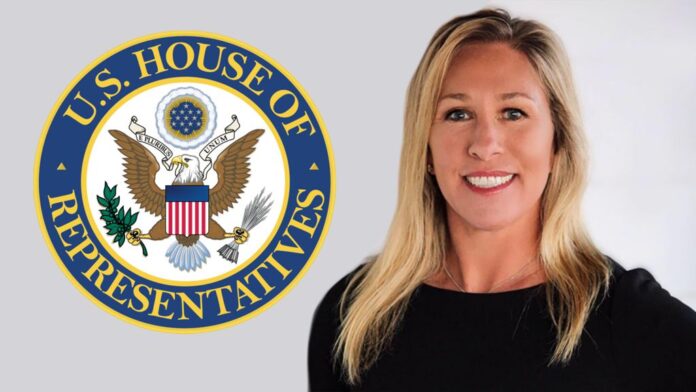 Washington D.C. – Congresswoman Marjorie Taylor Greene continues her America First Agenda by cosponsoring Rep. Jeff Duncan's Old Glory Only Act (H.R. 85), which would ensure that only the American flag flies over U.S. embassies. Congresswoman Marjorie Taylor Greene issued the following statement:
"During my campaign for Congress, I promised that I would always put America First. That means that only the Stars and Stripes should fly over our embassies in foreign countries. President Biden's State Department has already raised a flag over our embassies that doesn't represent the vast majority of Americans.
In the past, rogue members of the State Department flew the flag of the radical Marxist group, Black Lives Matter. The domestic terrorists represented by that flag have burned down our cities with the mission of defunding our police. We should NOT be flying a flag of a group who wants to erase our history and bring mass destruction to our country through Communism.
The federal government should only be flying the flag that represents ALL people, the American flag. We need to bring back pride in our country and raise the Star Spangled Banner proudly. Old Glory represents our great American military and their sacrifices to ensure our freedom. This isn't a political issue. This is about Patriotism, and we need more of it."
###