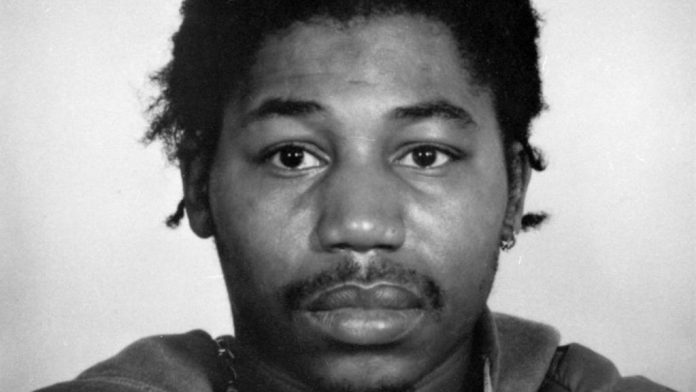 NEW YORK, N.Y. – Shoot a cop three times in cold blood and get rewarded with only 35 years in prison. Seems fair. Well that's what is happening in New York, as a cop killer who shot a police officer three times in the neck as he lay helpless on the ground in 1984 is to be released from jail. And the NYPD police union is none too happy about it.
In March, Steven Chirse was granted release at his parole hearing and is due to be released on May 4, 2020, the state parole board confirmed, according to the New York Post.
Patrick Lynch, head of the Police Benevolent Association blasted the board's decision.
"The parole board has shown time and again that it cares more about criminals than crime victims," he said.
"Criminals and their activist allies have wasted no time in exploiting this crisis," Lynch said in a Sunday press release that announced the release of Steven Chirse, who fatally shot Police Officer Angelo Brown in 1984. https://t.co/9bfr0OMERW

— Maria Bonanno (@MariaBonanno9) April 12, 2020
In January 1984, Officer Angelo Brown was walking about a mile from his home in the Bedford-Stuyvesant area of Brooklyn. Chirse and an accomplice first robbed Brown, taking his cash and gun as he lay on the ground having slipped on ice during the scuffle.
When Chirse and the other criminal started to drive off, Brown jumped on the hood of their car in an effort to try to stop them, however he was thrown from the vehicle.
Rather than continuing to make their getaway, they stopped the car, and Chirse, then 26, got out of the vehicle and fatally shot Officer Brown three times as he lay on the ground.
Within a matter of weeks, Chirse was arrested, then was eventually tried and convicted, receiving a sentence of 25 years to life in prison for the cowardly, gutless and heinous crime.
The latest parole hearing was the sixth time that Chirse has applied for parole in the past 11 years, until he finally was granted his release in March.
The latest move further angered law enforcement advocates, who have said that there seems to be a run on cop-killers being released from prison, including some who are being given early release.
In January, the families of two NYPD officers who were killed in the line of duty went before the parole board to denounce the parole board's recent propensity to release cop killers from prison early.
Read Full Article on Law Enforcement Today