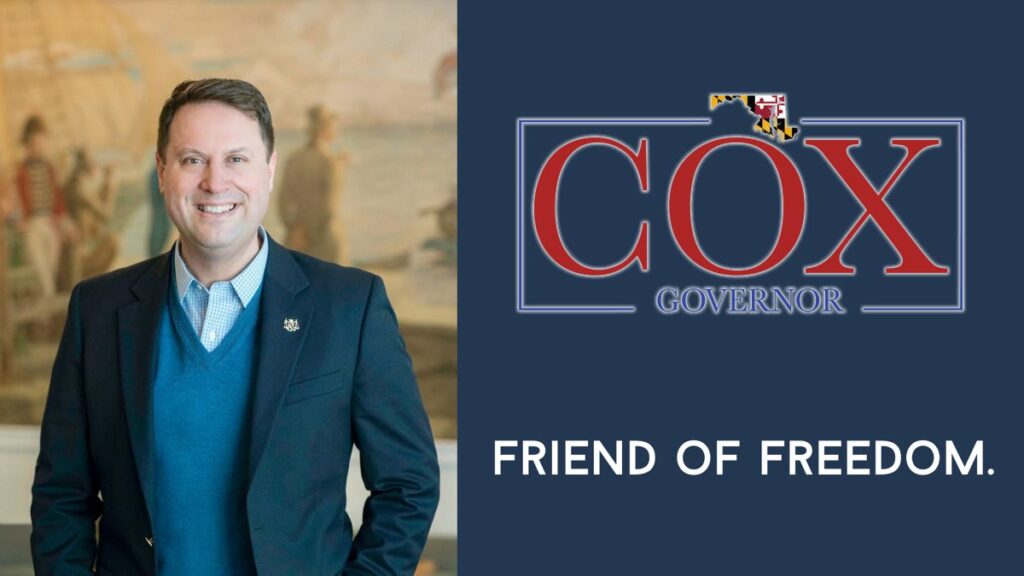 Our Vision
Restore Freedom to the Free State.
State Delegate Dan Cox is running to restore freedom to the Free State. In this brief video he shares his personal history, and vision to advance freedom in Maryland, after years of heavy handed executive orders, political attacks on our children, and violence in the street.
Visit the Cox For Freedom Website
We the People.
"As your Governor, I will propose a Contract to 'Restore Freedom to the Free State.'" Bold leadership is needed to protect lives and livelihoods.
Delegate Dan Cox's Proposed "Contract To Maryland" Includes:
All Businesses and People are Essential"I will ensure that the rights of life, liberty and property are guaranteed to every person in each executive action. I will never lock you down and will work to reduce regulations, taxes and ensure our retirees can retire in Maryland."
Remove CRT (Critical Race Theory) from Public Schools"CRT is Marxist propaganda and it has no place in our civil and free society. I will also fight to restore local control of education and curriculum and will support parental rights in education."
Provide School Choice"I will examine all executive options available to rescue our failing schools, and present a legislative package to expand school choice and independent charter schools state-wide. The General Assembly must act to provide the Constitutional education mandate for every child equally and that must include school choice."
Protect Our Communities and Support Law Enforcement"I will direct the Maryland State Police to cooperate with Immigration and Customs Enforcement (ICE) to remove all violent criminal aliens from the streets, communities and schools of Maryland. Baltimore City must be declared an emergency. The Baltimore City Police Dept. (BPD) is 500+ officers short-staffed. I will boost this with emergency community policing of six-member teams that work with the same neighborhoods they police, enforcing and upholding all law including petty crimes with a model proven to work in NYC, while backed up by special State Police units who will respond in support of local jurisdictions to violent crimes with swiftness. Above all, the right to self defense must be protected under the Second Amendment. I will direct the State Police to grant shall issue permits to carry, and will work to bring Constitutional Carry to Maryland to comply with the Constitution's right to keep and bear arms without permits for law abiding citizens."
Reduce TaxesBy submitting a legislative package to provide real tax relief for every Marylander, awakening a new era of prosperous Maryland economic ingenuity and hope for families and retirees.
Visit the Cox For Freedom Website
The Issues
Take A Look At Dan's Leadership…
"State Delegate Dan Cox has been fighting for the rule of law and our constitutional rights as a constitutional lawyer, businessman and elected official for nearly two decades."
Defending Law Enforcement
State Delegate Dan Cox defends the Thin Blue Line, defeating many "defund the police" bills, while significantly amending the police "reform" bills that passed. (Read More)
Defending The Second Amendment
Delegate Cox is a staunch defender of the rule of law and of our Bill of Rights, and the practical application of those rights under the First, Second, Fourth, Fifth, Sixth and Fourteenth Amendments of the US Constitution. (Read More)
Defending The Right To Life
Dan Cox defends the unborn and promises to protect all life from conception until natural death. (Read More)
Defending The Voice Of The People
State Delegate Dan Cox defends the voice of the people against Legislative misconduct. (Read More)
Visit the Cox For Freedom Website
Defending Parental Rights
Dan Cox stands against CRT and gender indoctrination, and defends parental involvement in their children's education. (Read More)
Defending The People Against The Unconstitutional Lockdowns
Dan Cox speaks out against the unconstitutional edicts and actively defends restoring power back to the people and stripping the governor from being able to misuse the emergency order. (Read More)
Defending Our Communities
State Delegate Dan Cox actively speaks out against making Maryland a sanctuary state and allowing the illegal flying in of undocumented immigrants into Maryland. (Read More)
Defending Our Judicial System Against Sex Offenders
Delegate Dan Cox fights back against the Democrat proposition to allow sex offenders to be members of a jury—even on sex offender trials. (Read More)
Defending Proper Districting
Delegate Dan Cox speaks out against the improper and wrong gerrymandering tactics of the Democrats on the House Floor. (Read More)
Visit the Cox For Freedom Website
Combating Antisemitism
Bipartisan Support for Israel
Save Maryland's Future
Visit the Cox For Freedom Website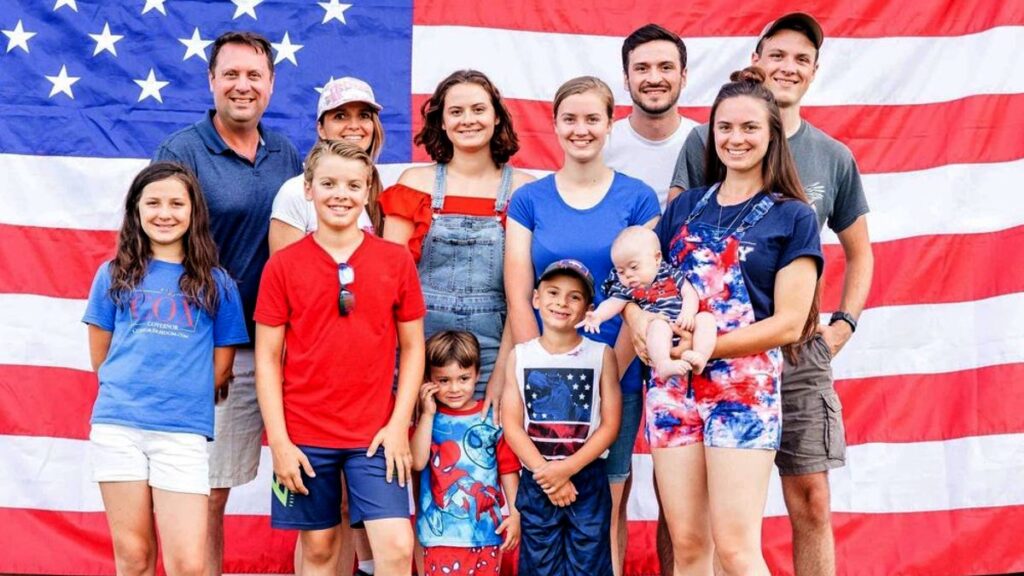 Visit the Cox For Freedom Website
Meet Dan Cox
State Delegate Dan Cox is a husband, father, Republican conservative candidate for Governor of Maryland and believer in the goodness of God for the people of our great State.
He has been a leading force fighting for the lives and livelihoods of all Marylanders.
A lifelong Marylander, Dan has served the People of Maryland as a small businessman, 15+ year Constitutional attorney, and State Delegate representing one of the largest Districts in Maryland (Frederick & Carroll Counties, D4) with over 130,000 constituents. Dan was previously the Republican nominee for Congress in the gerrymandered CD8 (Takoma Park to Emmitsburg), receiving over 127,000 votes – the highest number for a Republican in CD8 since Congresswoman Connie Morella, and he served as the elected President of a small Maryland Town Council overseeing and solving complex environmental and infrastructural problems without raising taxes.
His bill to reduce the regulatory burden of the Maryland Code by examining all overreaching laws passed unanimously. He has sponsored and co-sponsored legislation to end human and sex trafficking and keep registered sex offenders away from schools.
During 2020-2021 he led the Legislative effort in the General Assembly to end the unconstitutional executive order lockdowns with his Consent of the Governed Act and HJ 2 – to End the overreaching State of Emergency. He is currently fighting the unlawful and discriminatory coercive mandates for the EUA jab.
Dan Cox will govern with constitutional integrity and offers a five-point "Contract with Maryland" that is founded in our individual liberty interests to protect and defend every Marylander of all persuasions.
With a rich and lengthy family history from Frederick & Carroll Counties to Baltimore City and County, and his wife from the heart of the Chesapeake on the Eastern Shore, Dan shares a vision of success for the future of Maryland where Marylanders can not only live, work and raise a family, but where vacations and retirement are also a safe and affordable reality. Dan lives with his wife Valerie and their children in Frederick County in Western Maryland where he grew up.
Visit the Cox For Freedom Website