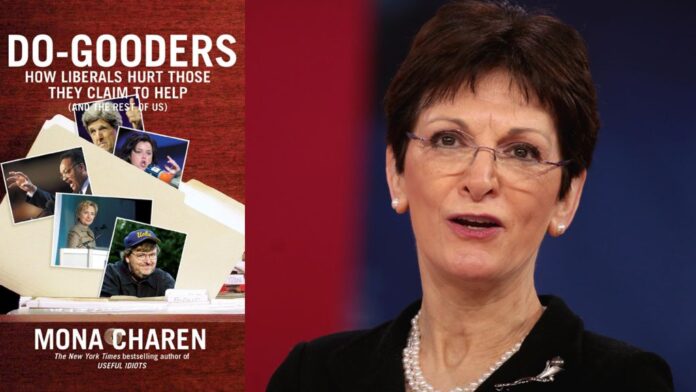 In Do-Gooders, a leading conservative writer and the author of Useful Idiots focuses on some of today's most hotly debated domestic issues, arguing against liberal party practices in such areas as education, affirmative action, and welfare.
Editorial Reviews
From the Back Cover
"Charen's new book . . . comes at the perfect time. . . . Her book is not only an easy read, but her wit and humor make it truly enjoyable." ~ Betsy Hart, Chicago Sun-Times
"The indispensable Mona Charen devotes her new book . . . to depicting the severe price that America has paid for past acts of ill-considered liberal beneficence. The array of facts Charen assembles, from crime to welfare to education, is daunting and definitive. . . . To read this excellent book is to receive a keen insight into why America has moved so far in the conservative direction in recent years." ~ National Review
"Following up on her bestselling Useful Idiots, Charen seeks to debunk liberal discourse and unearth the facts that never make the New York Times." ~ Christopher Benson, The Weekly Standard
"Anyone who does not understand the utter cynicism of politics does not understand politics. An education on that subject can be found in Mona Charen's incisive new book, Do- Gooders." ~ Thomas Sowell, Capitalism Magazine
"Do-Gooders abounds in powerful data." ~ Front Page Magazine
About the Author
MONA CHAREN syndicated column appears in more than 200 newspapers nationwide. Her first book, Useful Idiots: How Liberals Got It Wrong in the Cold War and Still Blame America First, was an eight-week New York Times bestseller. She is a former speechwriter for Nancy Reagan and a former writer for National Review.