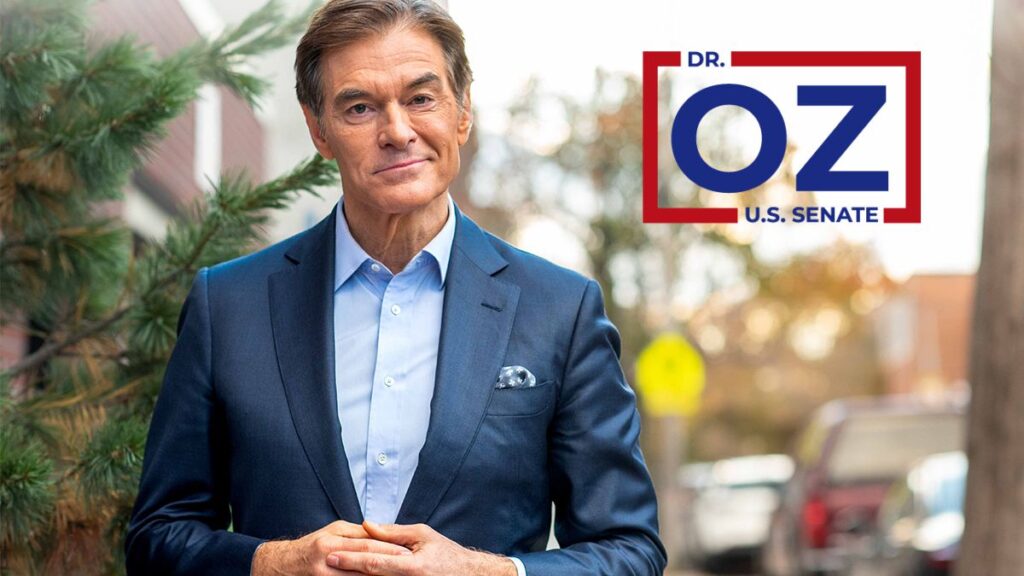 Visit The Dr. Oz For Senate Website
Vision For Pennsylvania
Politicians in both parties have failed to provide a vision for America that is worthy of the people they seek to represent. They're too focused on their own re-elections or platitudes rather than offering cures to America's sickness. Surgeons keep their priorities straight and always protect their patients first with competent delivery of the best approaches.
Dr. Oz seeks to rebuild the middle layers of society – institutions like family and community – that have been hollowed out by failed policies, narrow thinking, and toxic culture wars. He knows that no government can substitute for the dignity of work, the security of health care, and the spiritual support of our family.
It all starts with YOU. Dr. Oz has advocated for decades that we, the people, are empowered to change our lives for the better. We can recognize as a nation that the choices we make about what we eat affect the cost of our healthcare. The easier we make it to get a job means fewer people are dependent on government. Telling people to seek the bare minimum rather than aspiring for greatness leads to an ever-growing chasm between those left behind and the elites, who are all too happy to tell you how to live your life.
Whether it is modernizing health care so it's more affordable and accessible, fighting for more school choice for all Americans, protecting us by securing our borders and stopping illegal immigration, telling the truth about corporate America like how pharmaceutical companies charge too much for prescription drugs, or making sure people know the truth about COVID, Dr. Oz is fundamentally promising to help re-light the "divine spark" inside every American and empower us to live better lives.
Visit The Dr. Oz For Senate Website
Visit The Dr. Oz For Senate Website
Issues
Energy Independence
Pennsylvania is a leader in the production of natural gas and coal. The Biden Administration has launched an attack on the energy industry stifling domestic energy production and weakening the U.S. position in energy production. These attacks have resulted in skyrocketing gas and energy prices and made our current energy options less reliable. Dr. Oz will work to overturn these heavy-handed regulations that are hurting Pennsylvania jobs and our local communities.
Response To Covid-19
Dr. Oz is a world-class heart surgeon who holds numerous patents and has written hundreds of original peer reviewed publications. He knows the truth, the data, and the science about combatting COVID and understands how it really affects you and your family. While elites with yards tell those without yards to stay inside (where the virus was waiting) and mask up, Dr. Oz has been putting his expertise to work on behalf of us. Dr. Oz is opposed to prolonged business shutdowns, and he believes it is critical to keep our children in school because the science overwhelmingly supports it.
Grow Our Economy
President Biden's reckless spending has led to inflation – increasing the price of everything from gas to groceries. His shutdowns and failed economic policies have disrupted our supply chains. And his reluctance to fully confront China and support energy independence has left us in a weak position. Dr. Oz believes that restoring America's economy begins by focusing on the problems we face here at home – and reversing Biden's failed agenda.
Restore Our Service
Dr. Oz has given back – he founded HealthCorps which provides health education and mentoring to underserved communities. Unlike politicians who talk a big game about helping our communities and restoring the "middle layers" of society – Dr. Oz has spent his life doing his part to serve his country. Dr. Oz also believes that we need to expand the role of religious institutions, non-profits, and community groups in providing support for stronger families and neighborhoods. That's how we combat our underlying emotional sickness that leads to Opioid addiction and isolation.
Visit The Dr. Oz For Senate Website
Stop Illegal Immigration
Dr. Oz believes that one of the core responsibilities of the federal government is to protect you. In order to do that, we need to have a secure border with a barrier – whether that is a physical wall or one patrolled by technological advances.
Fix Health Care
As a doctor, Oz has seen the inside of the massive health-care industrial complex and knows how they work with lobbyists and powerful special interests to protect it. He's bravely argued against costly drugs, even as it made him a target of drug companies. As a U.S. Senator, he'll work to dismantle policies that lead to more expensive prescription drugs for our seniors, and he'll expand access to private sector plans expanded by President Trump and beloved by seniors for their low costs and high quality that could be available to all Americans who want them.
Protect Innocent Life
Dr. Oz is a successful heart surgeon – he has literally held a beating heart in his hands. He knows how precious life is and is 100% Pro-Life.
Improve Education
Dr. Oz believes that a good education is fundamental to a better future. But he believes we need to fundamentally change the way we approach education in this country – by incorporating financial literacy from an early age, focusing on empowering students to make their own career choices, and stopping wealthy universities from raising tuition every year while sitting on millions of dollars in tax-protected endowments. Dr. Oz also believes that the extreme left wants to use our schools to indoctrinate our children with an anti-American ideology –and as Senator he'll fight to block that from happening.
Supporting Our Veterans
Dr. Oz trained at the Philadelphia VA hospital and worked with veterans – he has seen first-hand the sacrifices made by our men and women in uniform. While he supported leaving Afghanistan, he strongly opposed the way President Biden surrendered to the Taliban and the tragedy that ensued with our soldiers.
Visit The Dr. Oz For Senate Website
Get Tough On China
Dr. Oz believes the United States has failed to respond to the global Chinese threat. Every year we see more and more companies ship American jobs overseas, while failing to stand up to China as they steal our intellectual property and manipulate their currency. Dr. Oz believes we need to focus on creating jobs here in America, and rebuilding our supply chain so we can better respond to crises like COVID without relying on the Chinese for things like PPE or other critical infrastructure.
Second Amendment
As a proud gun-owner, Dr. Oz is a firm believer in the Second Amendment and our constitutional right to bear arms for protection. He opposes anti-gun measures like red flag laws and liberal gun grabs. Dr. Oz knows we cannot compromise our ability to protect ourselves.
Dr. Oz believes every law-abiding American citizen should be allowed to buy the gun of their desire. His father taught him to hunt when he was 12-13 years old and he taught his son how to shoot before he was in school. However, Dr. Oz knows the Second Amendment isn't about hunting, it's about protecting ourselves.
Law Enforcement
Dr. Oz is a strong supporter of our law enforcement and will give them a powerful voice in Washington. He believes our law enforcement has a hard enough job on the streets and that they shouldn't have to fend off calls to "defund" them from radicals and the extreme left. He will support efforts to ensure they always have the resources they need to do their job and keep our communities safe, and he opposes "anti-law" proposals like "cashless bail" that make it tougher for police to do their jobs.
Pennsylvania First
Dr. Oz has a record of serving Pennsylvanians. He's hosted free health clinics across the Commonwealth and understands the key issues our communities are facing. He will be a strong voice for our values and priorities in Washington.
Visit The Dr. Oz For Senate Website
Secure Elections
Dr. Oz supports voter ID laws that ensure safe and secure elections. He will reject efforts by liberals to have the federal government take control of our elections away from the states.
Small Business
Dr. Oz has started small companies and knows the challenges our small business owners face because of government regulations that stifle growth and opportunity.
Free Speech
Dr. Oz will push back on cancel culture by protecting the First Amendment and defending our freedom for conservatives to say what we see.
Israel
Dr. Oz has visited Israel and understands how critical of an ally they are to the United States. Now more than ever our dear ally needs partners in the Senate. It needs leaders that understand the relationship between our countries is more than political; it's etched into the bedrock of our shared values and our common belief in freedom, equality, and human rights. (More Info)
Visit The Dr. Oz For Senate Website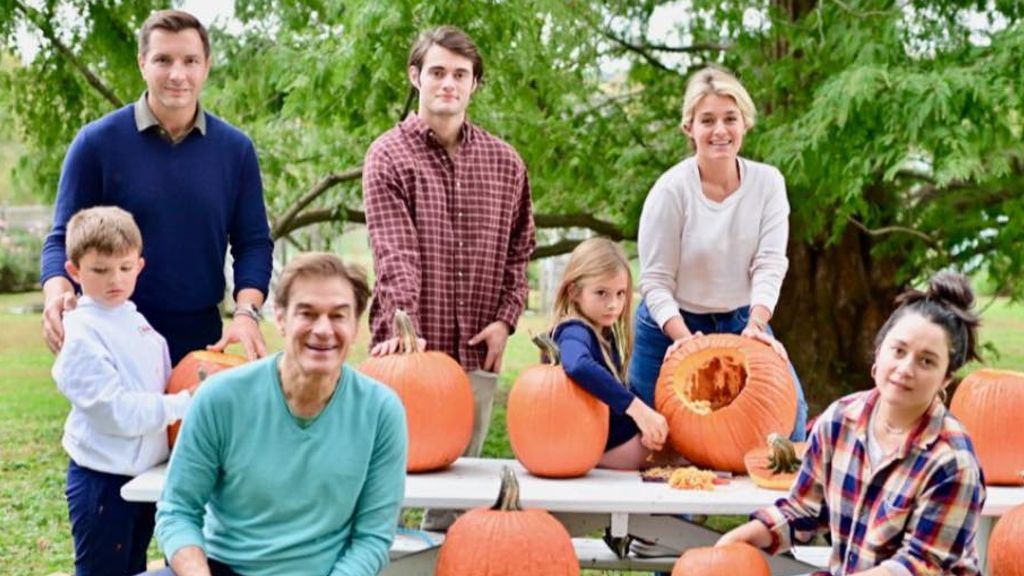 About Dr. Oz
Dr. Oz was the host of the Emmy award-winning "The Dr. Oz Show" and an Attending Physician at NY Presbyterian-Columbia Medical Center. He serves as Professor Emeritus at Columbia University. Dr. Oz has performed thousands of heart operations and invented life-saving devices to repair heart valves – all while practicing medicine simultaneously while hosting his TV show. He lives in Bryn Athyn, with his wife Lisa of 37 years, in the house they were married in 37 years ago. Together they've raised four children, Daphne, Arabella, Zoe, and Oliver and have four grandchildren, Philomena, John, Domenica, and Giovanna.